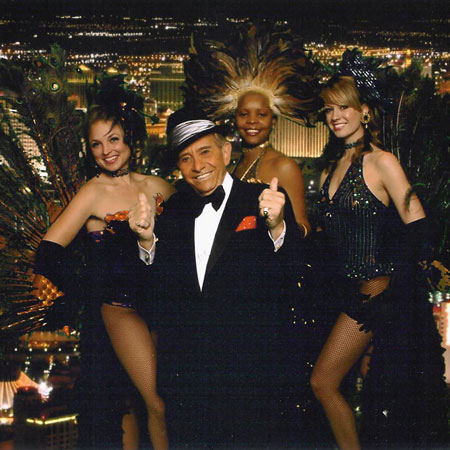 Frank Sinatra Tribute USA
Talented rat pack singer will wow guests with exceptional Sinatra cover songs.
Sensational cover performer will deliver an outstanding live performance.
Fantastic got talent act was a season 3 finalist on 'America's Got Talent.'
Perfect live music experience for private parties, themed events, drink receptions, etc.
Frank Sinatra tribute show available for booking throughout the United States.
Frank Sinatra Tribute USA VIDEOS
Frank Sinatra Tribute USA PHOTOS
Treat your guests to a premier Frank Sinatra tribute show, our elegant rat pack singer and cover performer are renowned for their sound a like performance that captures the spirit and voice of Frank Sinatra. A previous finalist on season 3 of 'America's Got Talent,' our got talent act will create a wonderful and electric atmosphere that will keep your special event or gathering feeling alive for hours. Offering a range of cover renditions of Sinatra's greatest songs, our live music experience will keep your guests engaged and entertained as they attempt to sing along with our skilled vocalist.
Our amazing rat pack singer and cover performer offer a phenomenal live music show that is filled with high energy, elegance, charm, and soothing tunes from yesteryear. Our sensational Frank Sinatra tribute show features "Fly Me To The Moon," "New York, New York," "Come Fly With Me," and "Luck Be A Lady," naming just a few of Sinatra's huge hitting hits that will be showcases at your special occasion. Our exceptional got talent act has been specializing in the styling of Sinatra for over 50 years, and is always perfecting his live performance to ensure your guests leave satisfied with unforgettable memories.
A gifted rat pack singer, our professional Sinatra cover performer is bound to leave a lasting impression at your event, providing you with the wow factor experience you are looking for to help skyrocket your event to the top. Performing at events throughout the United States, our wonderful vocalist is ready to take your special occasion by storm, and is the ideal musical act for private parties, themed events, corporate functions, gala dinners, theatre performances, drink receptions, weddings, and a lot more. 
If you are interested in booking our fantastic Frank Sinatra tribute show for your upcoming special event, contact any of our amazing entertainment specialists here at Scarlett Entertainment.
All The Way
Angel Eyes
Chicago
Chicago My Kind Of Town
Come Fly With Me
Come Rain Or Come shine
Fly Me To The Moon
For Once In My Life
Funny Valentine
Got The World On A String
I'll Be Seeing you
I've Got You Under My Skin
It Had To Be You
It Was A Very Good Year
Lady is A Champ
Learning The Blues
Let Me Try Again
Luck Be A Lady
Mack The Knife
More
All Or Nothing At All
New York  New York
Nice & Easy
Night And Day
One More For The Road
San Francisco
September Of My Years
September Song
Strangers In The Night
That's All
That's Life
The Best Is Yet To Come
The Shadow of Your Smile
The Summer Wind
The Way You Look Tonight
When I Fall In Love
Where or When
Witch Craft
You Make Me Feel So Young
You Will Be My Music
My Way
" Michael and I would like to extend a very special THANK YOU to you for making our Wedding Day so very special!We successfully surprised our friends and family! And you helped to create some incredible memories for us, of which we will be forever grateful!! : )We loved your show, the take-charge attitude exuded by Frank's character, it was all just as we had hoped, if not more!! (And also really fun having the surprise visit from Dean Martin, what a treat- you are so talented!) : )Thank you, also, for signing our play list for us! It was fun to come back after our weekend get a way to see your special handwritten note to us!We will be sure to send you some of the videos after we get them back from the videography company.Thank you, again,[...]! Your performance was top-notch and we are so very grateful for your creating such special memories for us.All the best to you !! "

Amy & Michael, Afternoon wedding in Dallas on July 1st 2016
" Ok people, I knew and worked with the real Frank Sinatra and over the years I have seen all the singers that think they are Frank. Some sound good, but most are just wannabe's and the last guy in Vegas did a good job, but the fact is, now that I look at all of them, it all comes down to…...THE BEST OF THEM ALL!He might not look or act like Frank off stage, but when he is on stage, his mannerisms and his voice are Frank's. When it comes to just singing the songs, his VOICE is the best ever and his VOICE is what counts to me. He is as close as you will ever see and hear in music to the real FRANK SINATRA.I just want you to know from the man that was Frank's friend and at time his Drummer. PAUL is the only singer I can say is Frank. I should know,,,, "

Phil Ambrose
" Sinatra was my close friend. I have been in and out of Las Vegas and New York and have heard many other Sinatra's there and all over the Country. I was listening to Paul singing and thought he was lip syncing, but I kept looking at him and realized that he was actually singing. Paul is incredible and is the best Sinatra I have ever heard. I closed my eyes and thought it was actually Sinatra. Amazing "

Chazz Palminteri