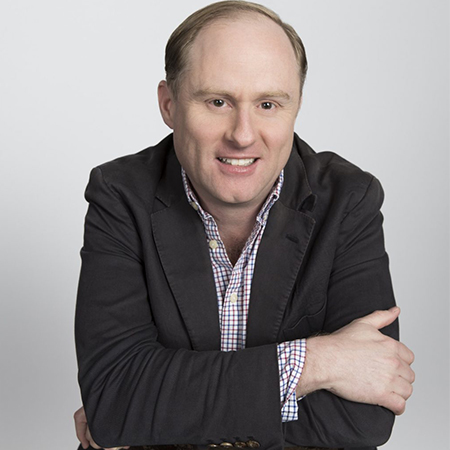 Futurist Speaker Andrew
Futurist Keynote Speaker and former IBM Global Managing Partner, Andrew is a popular and sought-after futurist and keynote speaker
Andrew has developed an important and relevant niche as The Practical Futurist as he delivers practical and actionable insights in every session
If your organisation is struggling to understand how digital disruption will impact you in the short to mid-term then Andrew can help
Andrew's engaging keynotes provide actionable insights on how to achieve corporate goals on a global and long-lasting scale
Clients include Vodafone, Barclays, Nike, Mars, Schroders Bank, Nestle, Wella, Euler Hermes, DHL, Taylor Wessing, Technogym, LinkedIn, etc.
Futurist Keynote Speaker and former IBM Global Managing Partner, Andrew is a popular and sought-after presenter and commentator on issues around digital disruption, social selling, the workplace of the future, emerging technologies such as blockchain and artificial intelligence, digital diversity, personal branding, and employee advocacy.
The Practical Futurist
Andrew has developed an important and relevant niche as The Practical Futurist. Unlike traditional Futurists who can paint a picture of the future in 10, 20 or even 50 years time, Andrew delivers practical and actionable insights in every session.
If your organisation is struggling to understand how digital disruption will impact you in the short to mid-term then Andrew can help.
His insights can be delivered as an inspiring and impactful keynote for your management off-site, a facilitated workshop or as an ongoing strategic consulting engagement.
Past client testimonials prove that the advice he delivers is relevant and completely relatable to each and every audience. As he has run companies, and lead large teams over a 30+ year career, you and your delegates are guaranteed to leave with a list of things they can do that day or the next week.
100% digital, Andrew believes that "to get digital you need to be digital" and his engaging keynotes provide actionable insights on how to achieve corporate goals on a global and long-lasting scale
An experienced corporate leader, Andrew has launched and run technology companies in Europe and Australia and worked with and for some of the world's leading companies.
Recent clients have included senior executives from companies as diverse as Vodafone, Barclays, Nike, Mars, Schroders Bank, Nestle, Wella, Euler Hermes, DHL, Taylor Wessing, Technogym, LinkedIn and CPA Australia and he has spoken in over 40 countries.
Speaking Topics and Bespoke Keynote Presentations
Andrews' keynote speaking topics include:
Digital Disruption
Social Selling
Future of Work
Emerging Technologies including AI and Blockchain
Digital Diversity 
Digital Innovation
Digital Change
Personal Branding 
Employee Advocacy
He can also develop a bespoke presentation to perfectly delight any audience. Examples of bespoke keynotes include:
Disrupt or Be Disrupted - Digital disruption and what it means for you and your business
Social Selling – a new way to influence the influencers and get the sale
Building a digital-proof business – practical tips on how to stay ahead of the digital curve
Workplace of the future – How can your employees adapt to changes in the nature of work
Are you AI ready? – Is your firm ready for the changes coming thanks to automation and AI?
Digital Diversity – Why you need digital practitioners on your board
Rising above the noise – How to stand out in the digital world
Brand advocates – how your best advocates are already on the payroll
Enquire About Andrew
If you would like to check Andrew's availability for your next event, then contact us today and make an enquiry.