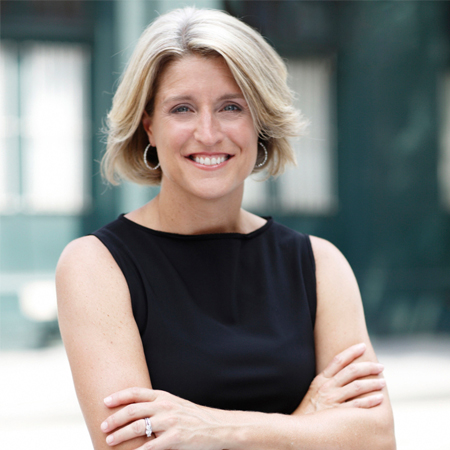 Futurist Speaker Lisa Bodell
Innovation pioneer, CEO & popular female keynote speaker,
Won Axiom "Best Business Book" award,
Appeared on Fox News, NPR and in Fast Company,
Ranked "Top Speaker" at Google Think event in 2014,
Based in New York, USA & available to perform at events worldwide,
Considered a pioneer in the field of innovation, Lisa is CEO of her own company FutureThink, as well as author of numerous business books and a popular event speaker. Her bestselling work 'Kill the Company: End the Status Quo, Start and Innovation' was voted "Best Business Book" by USA Book News and won the Axiom 2014 "Best Business Book Award".
A global council member of the World Economic Forum, as well as an advisor on the board of the Association of Professional Futurists, Lisa's knowledge and experience make her an international leader in the spheres of creativity and innovation. 
Her keynote topics include: 
- Innovation 
- Futurism
- Business 
- Leadership 
- Marketing 
- Creativity 
Having visited over 30 countries and reached over 100,000 people with her popular speeches, Lisa's in-depth understanding of her industry and engaging style make her the perfect choice for a range of corporate functions, educational events and conferences. Passionate and dedicated to her work, enquire today to find out more about booking innovative business speaker for your event.
GE Commercial Finance
National Association of Federal Credit Unions
Google Think Performance
Novartis Pharmaceutical
Wharton Business School
Fidelity Investments
Citigroup
" Lisa has the winning combination you look for in a keynote speaker – she is insightful, engaging and energetic. She was the top rated speaker at two Google events and inspired our audience to start an innovation revolution. "

Meredith Cherwony, Marketing Manager of Think Events at Google
" Lisa made my leadership team think in new ways and helped us develop winning business ideas right in the room. My team now embraces innovation rather than fearing it. "

Mary Fennoglio, Managing Director at Citigroup Corporate Investment Bank