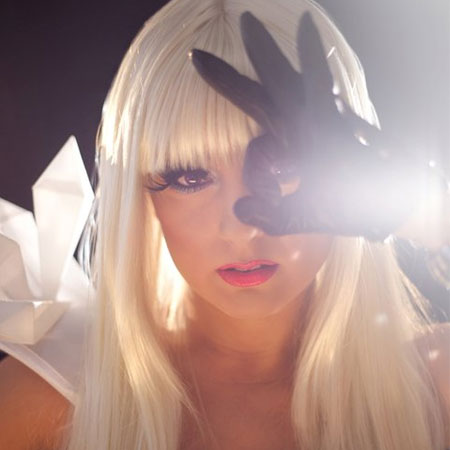 Gaga Tribute Show
Impressive & gripping live show presenting the greatest hits of Lady Gaga
Top-class artists create the perfect illusion for your audience
Gaga like choreographies & costumes which are based on the original ones
Previous clients inc Sony Ericsson, BMW, L'Oréal, Armani, Coca Cola...
Based in Germany & available to perform at events worldwide
The Lady Gaga Tribute Show takes the audience into the world of the most influential and successful artist of our era and maybe of all time: LADY GAGA!  Top-class artists, especially singer Elly - who has already been enthusing thousands of people with her unique voice - create the perfect illusion for your audience!
And not only the outstanding vocals but also the professional and "gaga"-like choreographies and costumes, which are based on the original ones, are characteristic for this unforgettable show experience.  Among LADY GAGA's greatest hits like "Just Dance" and "Pokerface" the set list is permanently updated with her newest chart hits and can be planned according to customer specifications.
All these facts make this high-class show to Germany's LADY GAGA Tribute Show No 1!
POKERFACE
PAPARAZZI
LOVE GAME
BAD ROMANCE
ALEJANDRO
JUST DANCE
BORN THIS WAY
JUDAS
EDGE OF GLORY
YOU & I
MARRY THE NIGHT
TELEPHONE
Anke Engelke
Millane Fernandez
Pixie Lott
Snap
Reel 2 Reel
Captain Jack
ARD "Forbidden Love"
RTL "Mission Hollywood"
Pro 7 "Schlag den Raab"
Sat.1 "Hit Giants"
Sony Ericsson
L'Oréal
BMW MINI Cooper
Levi's
Marlboro / Philip Morris
Jeanette Biedermann
Markus Maria Profitlich
Loona
Cascada
Dr. Alban
Ayman
Culture Beat
ZDF "TV Garden"
RTL "Ultimate Chart Show"
Pro 7 "Extreme Activity"
Sat.1 "Deal or no Deal"
Calvin Klein
Armani
T-Com
Fernet Branca / Coca Cola
And many more...
Jimi Blue