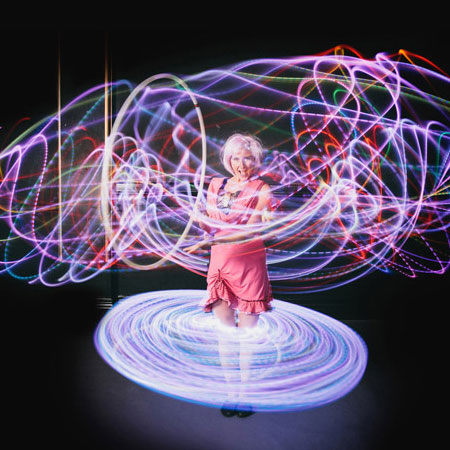 Glowing Hula Hoop Act
Stunning glowing hula hoop act will amaze audiences with beautiful colours and dance moves
Breath taking multi coloured LED hula hoop dancer make a big impression on audiences with her stylish and modern routine
Multi hoop dancer creates stunning stage show and roaming dance act to create an exciting atmosphere at events
Over ten years experience and has wowed audiences at Edinburgh Fringe Festival, Glastonbury Festival and many other events around the world
Incredible LED dance act available for roaming performances and stage shows worldwide
Glowing Hula Hoop Act PHOTOS
Book this magnificent glowing hula hoop act for a unique and colourful performance to wow audiences at your event.  This dazzling hula hoop dancer performs a stunning dance routine with multi coloured LED hoops to create a mesmerising blend of swirling colour and dramatic motion. This LED hula hoop display will amaze guests as our talented dancer creates stunning shapes and patterns with her luminous coloured hoops and her intricate, graceful dancing will have any audience captivated.
Available as both a roaming performer for events and as a fantastic stage show our LED dance act is perfect for creating a visually striking and high impact performance to wow guests at any kind of event. Book our roaming dance show and stage show for a thrilling and unique spectacle to brighten up your event.
This stylish and radiant glowing hula hoop act is perfect for hip and modern parties, clubs and corporate events, where the striking visuals and cutting edge LED technology will make an impressive and eye catching display. Our hula hoop dancer creates a beautiful routine full of glorious colours and elegant dance moves that's beautiful against a darkened background or at night time outdoor events. Our LED dance act has over ten years performing experience and has wowed audiences all over the world including appearances at the Edinburgh Fringe Festival, Glastonbury Festival and KISS Arts Festival. 
This roaming dance act is perfect for creating an exciting and glamorous atmosphere at events as our LED hula hoop dancer moves through the audience, wowing people with her nimble routines. She also creates a magnificent stage show where her colourful and dazzling multi- hoop dance routine will be the highlight of any evening.
Scarlett Entertainment offers you a great selection of hula hoop acts and dancers for events worldwide.
Contact our team to arrange booking.
Adelaide Fringe Australia
Coffs Buskers Festival
Falls Festival Byron Bay (NSW)
Hoopla Festival Darling Harbour Australia
KISS Arts Festival Kiama (NSW)
Lugarno Festival (NSW)
Surfers Paradise Buskers Festival (QLD)
Adelaide Fringe Festival (SA)
Balmain Buskers Festival
Edinburgh Fringe Scotland
Glastonbury Music Festival UK
Innsbruck Muhlveirter & Feldrirck Gauklerfestivals Austria
Linz Pflasterspektakel Austria.
Newtown Festival (NSW)
Viva La Gong (NSW)
Adelaide Fringe Festival : venue management
IDEA ARTICLES RELATED TO Glowing Hula Hoop Act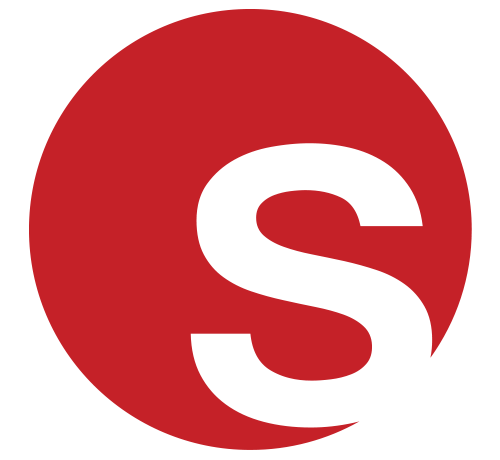 The Greatest Show On Earth 250 Years Of The Circus
The Greatest Show On Earth 250 Years Of The Circus
Grace Henley
|
23/04/2018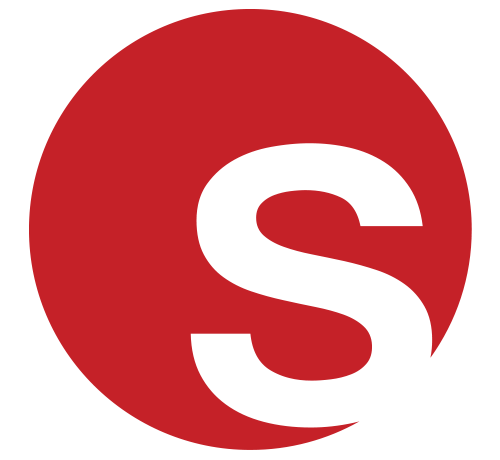 How Brands Use Technology To Increase Footfall and Brand Awareness at Events
How Brands Use Technology To Increase Footfall and Brand Awareness at Events
Grace Henley
|
07/03/2018