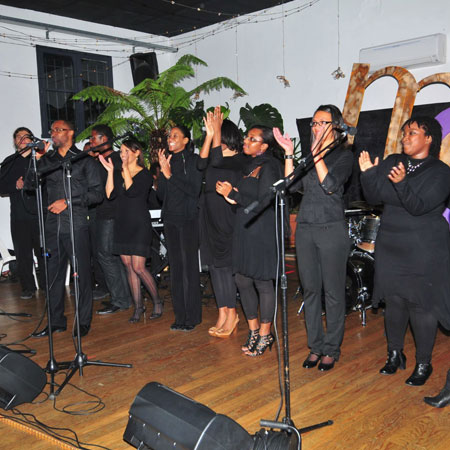 Gospel Choir Toulouse
Consist of 12 singers & 4 musicians (Piano, bass, drums and lead guitar)
Perform traditional gospel, urban and modern gospel
Popular at weddings, receptions, private & corporate events
The choir can sing in French, English and Creole
Based in Toulouse & available to perform at events throughout France
Gospel Choir Toulouse PHOTOS
This Toulouse based gospel choir consist of 12 singers and four musicians (Piano, bass, drums and lead guitar), and are the ideal entertainment option for a truly memorable and uplifting experience.
These young singers and musicians come from all walks of life, and perform traditional gospel and a variety of other musical styles including particular emphasis on urban and modern gospel. 
The group can sing in French, English and Creole.  Their songs convey a message of love, brotherhood and peace, and they invite the audience to participate in their performance by hand clapping, dancing or singing.
The gospel singers are available with a range of line-ups including:
- The entire group
- A trio (soprano / alto / tenor)
- Several singers and a pianist
- Only musicians