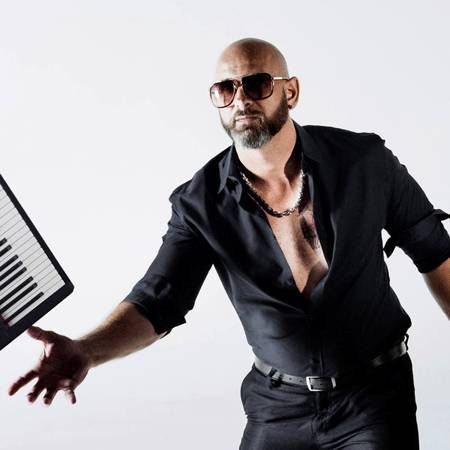 Grammy Winning Artist
Grammy Winning Artist performs high energy live music, covers of the biggest hits as well as original music
Delivers captivating lectures fit for corporate events and sponsors, and creating interactive live jam sessions with crowds
Winner of two Grammy awards in addition to multiple Grammy nominations. Has released several albums and toured the world captivating audiences
Has collaborated, produced and performed with artists such as Ricky Martin, Maluma, Marc Antony, Elvis Crespo, Tito Puente Jr, and many more
Based in Miami Florida USA and available for worldwide bookings as well as residencies
Grammy Winning Artist PHOTOS
A multi Grammy Winning Artist who has worked with some of the biggest names in the Latin music industry including Ricky Martin, Elvis Crespo, Larry Harlow, Tito Nieves, Tito Puente Jr, Michael Stewart and many more. This exceptional artist has won two Grammy Awards and has been nominated for several others.
A performer, musician and producer who has toured the world bringing Latin music and Jazz to music lovers of all cultures, participating in various music festivals, private events and salsa congresses offering high energy music shows that strike a chord with a wide range of audiences.
Covering all the classics and most beloved songs as well as performing originals, our Grammy Winning Artist boasts Latin music that is of the highest caliber and guaranteed to get every audience member up and dancing. Performing live event music that ranges from salsa to jazz and everything in between, this sensational Grammy Winning Artist is the ultimate addition to festivals, nightclubs, corporate events and private parties. 
Our talented artist has successfully written, performed and produced hits in a variety of musical styles for some of the most renowned artists in Latin music.
Having earned a Master's degree in Jazz Education, our Grammy Winning Artist is continually sought out by Latin Artists for his musical arrangement skills, talents on the piano, as well as his ability to direct orchestras for other high profile artists and some of the most well-known Latin legends. 
Corporations and educational institutions love booking our Grammy Winning Artist for his ability to deliver engaging motivational workshops that speak about perseverance, passion and the will to succeed.  
To book our sensational Grammy Winning Artist or for more information about Latin music and live event music, get in touch with our helpful team of Entertainment Specialists today.