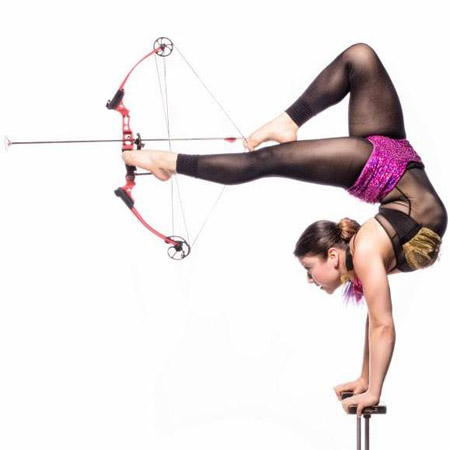 Hand Balance Archer
Memorable acrobatic archery showcase that features quick thinking and fast paced routines
Outstanding hand to hand performance features on The Late Show with David Letterman
Exciting acrobatic show keeps guests at the edge of their seats with ease
Ideal acrobat for private parties, themed occasions, festivals, and more
Book this sensational acrobat for events throughout the USA and worldwide
Hand Balance Archer PHOTOS
Book our dynamic and diverse acrobatic archery performer, and treat your special event to an unforgettable acrobatic show that will captivate guests, leaving them at the edge of their seats! Performing a seven minute hand balance act, our entertaining female contortion professional will entice guests with her body bending and twisting routines, including a pair of balance props. Our exceptional performer has been featured on The Late Show with David Letterman, where she showcased her acrobat prowess by firing an arrow with her feet, while her body was contorted around herself.
Our spectacular acrobat and acrobatic archery entertainer will keep your guests engulfed within a care free atmosphere, created by her dazzling hand balance routines, that includes her flipping upside down in a contorted handstand, in which she will attempt to fire an arrow at the centre of a known target. A fully fleshed out acrobatic show, that can be easily tweaked to include our wonderful acrobat providing basic balancing and contortion performances, as well as solo ground routines, aerial trickery, and stilt walking. A truly versatile entertainer that will provide a variety of "wow" factor elements to catapult your special event to the top.
Holding a world record for distance in regards to her breath taking acrobatic archery, our talented acrobat fired her bow while being completely blindfolded. Our exceptional acrobatic show experience can also be experienced with the help of a volunteer or special guests, who will trust in our talented acrobat and hold the intended target. A visually pleasing and alluring acrobatic experience that will keep guests entertained and engaged from start to finish. The perfect acrobatic experience for private events, corporate functions, TV appearances, gala dinners, drink receptions, themed occasions, charity events, and much more. 
If you're interested in booking our phenomenal and talented acrobatic archery entertainer for your next special event or social gathering, contact our lovely Scarlett Entertainment event specialists who'll work with you to answer any questions you might have about our hand balance act, as well as guide you through our booking process.
IDEA ARTICLES RELATED TO Hand Balance Archer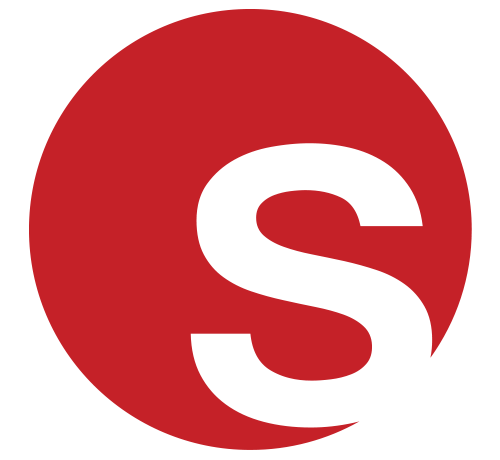 The Greatest Show On Earth 250 Years Of The Circus
The Greatest Show On Earth 250 Years Of The Circus
Grace Henley
|
23/04/2018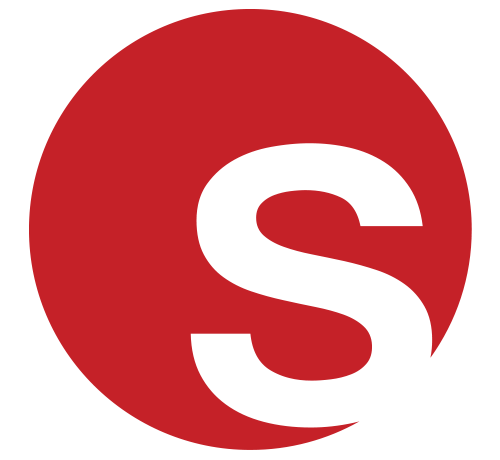 An Interview With Our World-Record Breaking Sword Swallower
An Interview With Our World-Record Breaking Sword Swallower
Grace Henley
|
09/11/2015