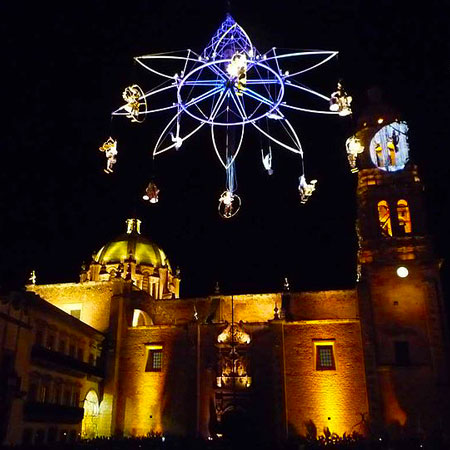 Musical Chandelier Aerial Show
Astonishing 17 metre wide musical chandelier with an orchestra of bell ringers
Giant shape-shifting chandelier with acrobats, drummers, bell-ringers and much more
Seen at the Thames River Festival, by the Sydney Opera House and the Philadelphia International Festival of the Arts
Ideal for night time performances at outdoor events
Based near Lyon and available for shows worldwide
Live Music and DJ
,
Walkabout Entertainment
,
Circus Entertainment
,
World and Cultural Acts
,
Speciality and Novelty Acts
,
Themed Entertainment
,
Medieval or Historical
,
Specialist Musicians
,
Roaming Carnival
,
Street Theatre
,
Walkabout Characters
,
Bizarre and Unique Circus
,
Building Walkers
,
French
,
Unique Acts
,
Enchanted Garden
,
French and Parisian
,
Medieval
Musical Chandelier Aerial Show PHOTOS
The Musical Chandelier Aerial Show is like experiencing the sounds of an old-fashioned music box coming from a fascinating shape-shifting aerial contraption suspended way up above the crowd. The theatrical performance also includes incredible acrobatics, wandering mythical jesters and several mini acts from humorous entertainers dotted around the audience. 
Our Musical Chandelier Aerial Show is a grand-scale live theatrical performance ideally located outdoors in a city centre or square. It is best enjoyed as a night time show as the props have inbuilt lighting and fire props can be added into the show for extra impact. 
The astonishing musical chandelier is a 17 meter wide aerial performance prop suspended from its very own crane at 55 metres off the ground. Clever creation by the team of celestial architects means that the musical chandelier is able to shape shift. At first it looks like a giant extravagant chandelier, then the prop opens up and resembles a beautiful flower with pointed petals all whilst the bell-ringers play music.
The awe-inspiring aerial show features a very pleasant cacophony of harmonised bell-ringers, accompanied by percussionists, and all dressed in luxurious and fantastical Baroque inspired costumes. The luscious sounds of the bell-ringers will be heard far and wide without any amplification. 
Based near Lyon in France, The Musical Chandelier Aerial Show has been booked for over a hundred events all over the world. From London to Sydney, Moscow to Singapore, audiences have been blown away by the aerial spectacle. This show won the Prize of the Jury of Holzminden's Festival in Germany, then the Prize of the Public at Valladolid Theatre and Street Arts Festival in Spain. 
Don't hesitate to contact our team at Scarlett Entertainment to book this magical musical aerial spectacle for your event. 
Idea Articles Related To Musical Chandelier Aerial Show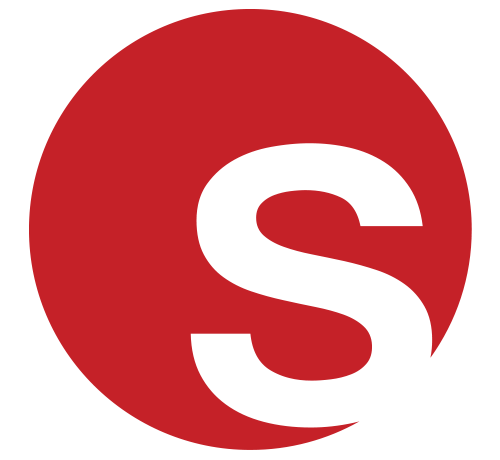 Celebrating 130 Years Of Parisian Cabaret With Our Top French Cabaret Shows
Celebrating 130 Years Of Parisian Cabaret With Our Top French Cabaret Shows
Grace Henley
|
25/10/2019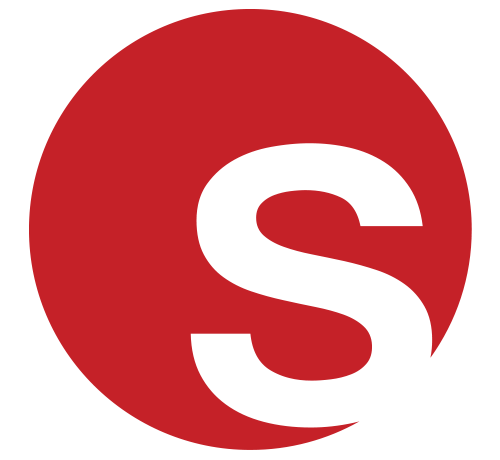 Culture Marketing: How Brands Use Cultural Entertainment to Add PR Value
Culture Marketing: How Brands Use Cultural Entertainment to Add PR Value
Juliana Rodriguez
|
12/07/2019