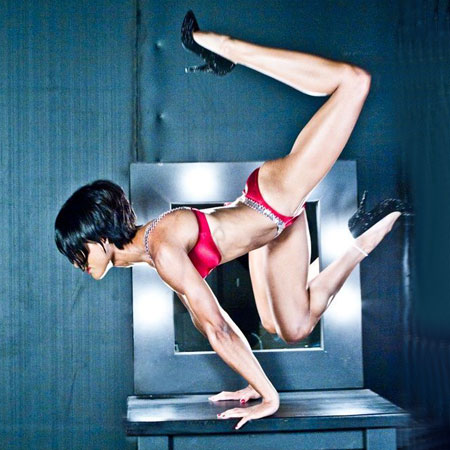 Handbalancer & Contortionist
A two time World Champion Acrobatic Gymnastics performer
Presents incredible, sensually infused, dynamic solo performances
Intertwines her performances with beautifully innovative choreography
Has performed on America's Got Talent and Dancing with the Stars
Based in Los Angeles and available to perform at events worldwide
Handbalancer & Contortionist PHOTOS
Based in Los Angeles, Handbalancer and Contortionist Shenea presents incredible, sensually infused, dynamic solo performances that combines amazing agility and strength.
Intertwining her performances with beautifully innovative choreography and a rich musical background, Shenea performs worldwide as a specialty act with Cirque Du Soleil Special Events. In addition to this, she has also has the pleasure of working with many distinguished agencies and TV shows including Germany's Got Talent, America's Got Talent, So You Think You Can Dance, and Dancing with the Stars.
A two-time World Champion in Acrobatic Gymnastics, Shenea provides exquisite entertainment for a broad range of events including, private events, galas, theatre productions, commercials, movies, corporate events and after parties.