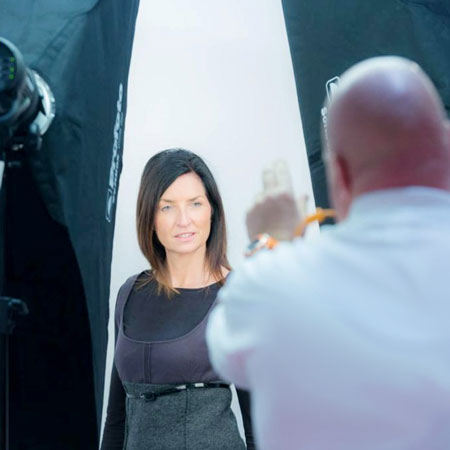 Headshot Photographer UK
The UK's market leader in professional headshots for business professionals, entrepreneurs and corporate teams
Event headshot service offers professionally edited images
Drive a considerable footfall to your exhibition or stand with this Headshot Photopgrapher UK
Data capture for events, conferences or trade shows.
Previous clients include LinkedIn, Microsoft, HSBC, ACCA, AVIS, Harvey Nash, Allied Irish bank
Headshot Photographer UK PHOTOS
Headshot Photographer UK is the leading professional headshot photography service in the UK. Capturing over approx 60 - 80 people per day, our headshot photographer will spend a short amount of time working with every one of your guests by coaching them before taking the best professional headshot in the UK. 
This headshot photography service is one of the most significant ways to enhance the footfall at your exhibition stand while giving your customers a valuable business headshot to take away. After the event, your customers will receive a link to download their professionally edited image to use almost anywhere. This photographer is perfect for networking events and corporate business events. Your clients or future clients can then use their newfound professional headshot for their about me website page, LinkedIn profile, email signature and business cards.
While our Headshot Photographer UK is taking excellent photographs of your future clients, it gives you the opportunity to talk to other potential clients in the queue. Not only that, but the Headshot Photographer UK captures the data of everybody that has their photograph taken and you can choose additional questions for more data capturing. Our professional headshot photographer can also provide post-event branded emails to your new clients. 
Every time your clients look at their professional headshot or get asked about it, they will remember your brand and your exhibition or event.  
Booking Tips:
Specialises in professional headshot photography
Pop up studio
Can work internationally
Available for conferences and events, team shoots and more. 
If you are looking for a different type of photographer for your event then check out our Photographer and Photo Booth page.  
To book the Headshot Photographer UK or find out more our services, please contact one of our Event Specialists.  
Accenture
Clarke Willmott
Harvey
International Council on Mining and Metals
LinkedIn
Nash
ACCA
Allied Irish bank
HSBC
Informa
Investec
Microsoft
Pitman Training
AVIS
" He is brilliant at building a relationship with you that transforms the quality of the headshot he delivers, and boy does he make you work that camera! If you want a headshot that creates a 'wow' reaction this is definitely your man. "

Miti Ampoma - Miticom.com
" I teach people hot to skyrocket their presenting skills, so being able to convey different emotions in my pictures is critical. He has an amazing skill of capturing the very nuances in my face. At the time I thought "what difference is that going to make?" When I saw the photo's I was gobsmacked. The array of emotions he captured was just brilliant. More importantly, the comments people have made about them are where the real proof is. They have taken my brand identity up another 20 levels. "

Steve Trister - Performance Dynamite
" He was really enjoyable to work with. He took the time to understand my objectives, his directions were clear, he was very professional and the results were fantastic. "

Birgit Neu - Managing Director at Neuochange