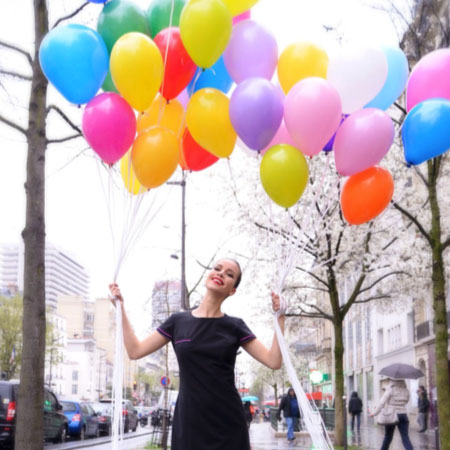 Hostess Paris
Promotional hostesses & models offer the perfect solution to defining your brand image for your personalised event
We deliver the highest quality service, setting the scene for your customised entertainment to stand apart!
Create the perfect environment for your tailored event with faces that fit your company profile
We offer an extensive roster of hosts, hostesses, models, brand ambassadors & promotional staff
Deliver an outstanding first impression with faces that fit your company profile for the perfect tailored event
Our exclusive Promotional Hostesses and brand ambassadors offer the perfect solution for your customised entertainment, setting the tone and defining brand image for your personalised event. Hosts, hostesses, promotional models, award presentation and sampling staff will add style and a touch of class to your special occasion. 
Allow your customised entertainment to stand out by creating the right environment for your company event. Whether you're holding an award presentation, product launch, brand reveal, cocktail reception or private party, welcome your guests on arrival with our professional and accomplished event hostesses and promotional staff, the ideal option for setting the scene for a memorable personalised event. 
Hostess Paris offer an extensive roster of hosts, hostesses, models, promotional staff and brand ambassadors, aimed to deliver the perfect aesthetic combined with exceptional personalities and a professional attitude to define your brand image for your campaign. We present our highly accomplished team, capable of offering an efficient service to exacting standards, trained in dealing with an array of clients for top-end events. 
We represent high quality and trusted hosts, hostesses and brand ambassadors who are carefully selected, brilliantly trained and meticulously matched to the client brief. All of our staff are reliable, reactive and loyal, immediately aware of how to meet the needs of the customer. Our ultimate goal is to deliver a first-class service, ensuring that your personalised event runs smoothly from beginning to end, providing an unforgettable experience for all. 
We position ourselves as an agency of premium hostesses and hosts, offering excellence, diversity, quality and elegance! Create an outstanding first impression with faces that fit your company profile, a focus on reliability and reactivity, with many of our staff being bi-lingual. Our continuous aim is to provide unquantifiable staff, and in doing so, creating the perfect tailored event.  
Wow your crowd by bringing an element of style to your customised entertainment with our experienced and dedicated team of event hostesses and promotional models!
We provide the following promotional services
Event hosts and hostesses
Brand ambassadors
Promotional staff
Award presentation staff
Bi-lingual staff
We offer the versatility of delivering a customised service, matched to your given theme or tailored event. 
Contact us at Scarlett today to talk about booking Hostess Paris for your corporate team day or personalised event.