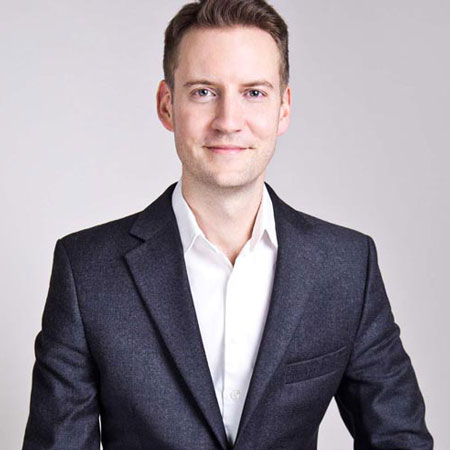 Illusionist and Speaker
Uses magic to show anyone can be more creative and communicate better
Entertaining, inspirational and offers practical insights
Certified life coach and a member of the Magic Circle
Previous clients include BBC, KPMG, Volkswagen, Arup, Danone and more
Based in London, the specialist speaker is available worldwide
Illusionist and Speaker PHOTOS
Our motivational speaker's entertaining talks and workshops show how anyone can be more creative in their professional and personal lives. He uses magic to inspire and teach delegates to reach new levels of creativity. Everyone leaves the experience with practical skills and ideas to implement immediately.
He will develop a talk or workshop about creativity for your event that caters to your theme and agenda. His creativity talks are entertaining, memorable and useful for all fields.
Based on your objectives, this speaker will use his experience with coaching, creative thinking methods of magicians and relevant exercises to create a bespoke session that provides light bulb moments for your audience.
The magic motivational speaker has performed as a magician in major venues around the world including The Magic Castle in Hollywood and famous stages throughout the UK as well as on international television. His talks have also taken him internationally to deliver his unique brand of inspirational speech.Our inspirational event speaker is a certified life coach and a Member of the Magic Circle and also holds a BA (Hons, double major) in Studio Arts and Theatre Arts. 
Check out the video to see his groundbreaking work in action and see the testimonials to see what past clients say.
Speech topics include: 
Creative thinking & innovation 
Effective problem solving
Overcoming obstacles
Achieving impossible goals
Power of beliefs and assumptions
Multiple perspectives
Masterclass in communication techniques
Event hosting 
Workshop activities to explore themes may include magic tricks, visual illusions, drawing techniques, lateral thinking puzzles, and experimental games.
Invite a magical host: He can also host your event. In between introducing your other speakers and special guests, he can deliver his magic infused with creativity tips. It's a great way to keep the energy high and your audience engaged.
Let Scarlett Entertainment know what you have in mind for your away day, training event or dinner so the magic motivational speaker can suggest a talk to help you make it an event that will be remembered
" Our clients were extremely pleased with your speech. "

C. Turroturro on behalf of KPMG (Greece)
" The delegates in our workshop gave top scores to the session - even the sceptics who didn't expect it would have much to offer them! "

C. Jones, Training - A multinational pharmaceutical
" The feedback from our delegates about hiss spot was positive and it added a fun and memorable element to a day that otherwise would have just been full of hard work. It was a pleasure working with him and we highly recommend his presentations. "

Mr. C Daplyn (Blueprint Partners) - Volkswagen, UK
" He was a blast of fresh air, delivering a powerful and thought-provoking workshop which not only challenged us to think in new and innovative ways, but also gave us plenty of tips and techniques to help us apply the lessons to our business and personal lives.  All this, while keeping the group entranced and thoroughly entertained. One of the most effective, original and enjoyable sessions I have ever experienced. "

K. Davidson, OBE - Director of Strategy, Linklaters LLP