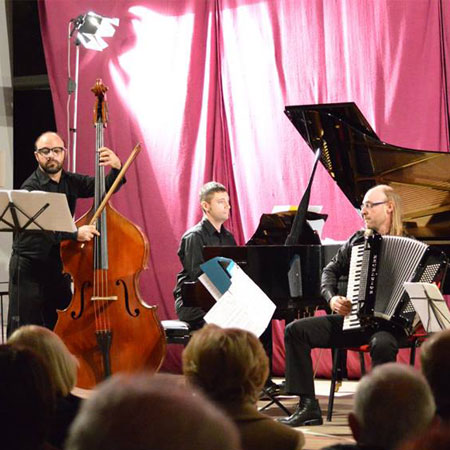 Instrumental Jazz Band Milan
A highly talented & unique instrumental Jazz quartet
Create a unique sound combining classical music & avant-garde jazz
Highly influenced by the unique repertoire of Astor Piazzolla
They are dedicated to the discovery of contemporary music
Based in Milan & available to perform at events worldwide
Instrumental Jazz Band Milan PHOTOS
Based in Milan, the Instrumental Jazz Band is an ensemble of Italian musicians, dedicated to the discovery of certain currents of contemporary music.
The band consists of four highly talented musicians who have all gained extensive musical experience performing at prestigious events. They consist of an accordion player, a cello player, a pianist and a bassist.
Their unique project addresses the repertoire of Astor Piazzolla, an Argentine tango composer, who revolutionised the traditional tango, where he incorporated elements from jazz and classical music.
Highly influenced by his unique style, the Instrumental Jazz Band, have adapted this style to create a unique and contemporary sound, contaminating elements of the traditional European classical music, instrumental and avant-garde jazz.