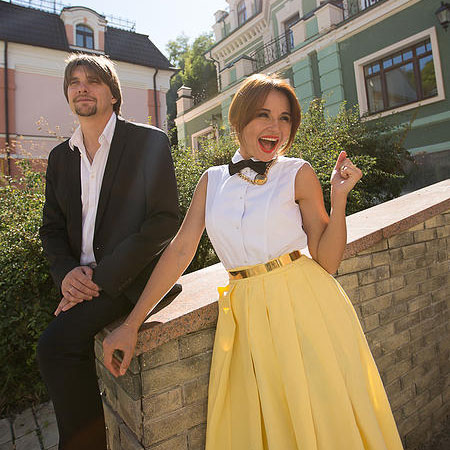 Jazz Duo Kiev
Stunning soulful performances add class & elegance to any event
Both professional & acclaimed musicians in their own right
Have performed across Europe & the UK & as far as the Caribbean Islands
Perfect for weddings, corporate events, restaurants, hotels & more
Based in Kiev & available to perform at events worldwide
This act is an inspiring collaboration between two professional and acclaimed artists - a singer and pianist.
Anastasia's powerful yet vulnerable vocals perfectly compliment Rodion's soulful piano playful. Together this duo creates beautiful music that will add class and elegance to any event. Performing a unique fusion of traditional jazz, lounge jazz and jazzed-up pop music they are perfect for a whole range of events from weddings and special occasions, to corporate events and restaurants.
Individually and together they have performed at events and venues round the world; from Ukraine to Italy, from China to the Caribbean Islands, from the UK to Russia. With so much performance experience they have created a show that is captivating to watch and to listen to. There is no doubt that this duo will be the highlight of your event.