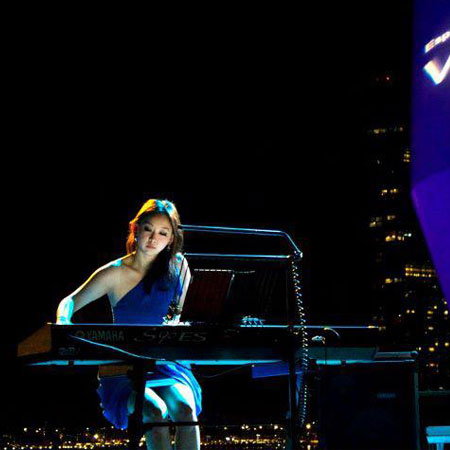 Jazz Pianist Singapore
Highly accomplished musician & versatile multilingual singer
Repertoire inc. jazz, English pop, Top 40s & national favourites
Has worked with Hunny Madu, Sufiah Noor & Joanna Bessey Dina
Perfect for awards ceremonies, weddings, special occasions & dinners
Based in Singapore & available to perform at events worldwide
A talented and versatile musician with a wealth of performance experience. Her skilled piano playing and soulful vocals combine to create a mesmerising performance that will captivate audiences of any size. Able to sing in a multitude of languages she is perfect for international events and her repertoire includes a range of genres including jazz, English pop, Top 40s as well as national favourites.
She has had the pleasure of touring across Asia, Australia and Africa and has performed alongside well-known artists such as Hunny Madu, Sufiah Noor and Joanna Bessey Dina. A talented soloist, she can also perform alongside a band.
Having performed at many jazz venues across Malaysia and Indonesia including jazz festivals, private event launches, awards, weddings and special occasions she will be a dazzling addition to your event.