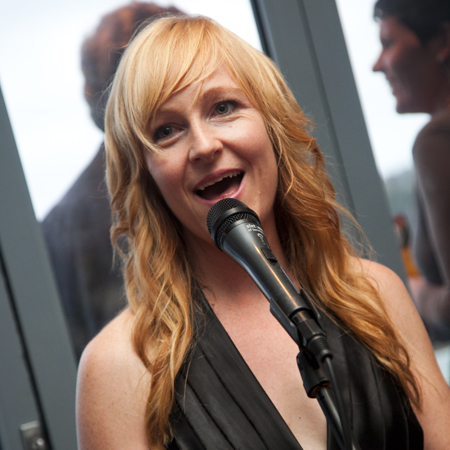 Jazz Singer Kirsten
One of Australia's most highly sought-after jazz vocalists
Performed extensively throughout Europe, the UK, Japan & the Middle East
Jazz standards and new music are interpreted with skilful vocal beauty
Worked with high profile jazz artists such as Vince Jones & Andrew Oh
Based in Sydney & available to perform at events worldwide
Jazz Singer Kirsten PHOTOS
Sydney jazz singer, Kirsten has returned as a fresh voice on the Australian jazz music scene after performing extensively throughout Europe, the UK, Japan and the Middle East over the past 5 years.
A talented lyricist and arranger, Kirsten's treatment of tunes such as Wayne Shorters footprints have been described as poignant and sensitive. Expect a creative blend of old and new as jazz standards and new music are interpreted with skilful vocal beauty.
Kirsten graduated from the School of Music of the University of New South Wales, Australia in 1993 and then continued her music studies in jazz at the Sydney Conservatorium of Music.
In Australia, she is a highly sought-after performer, working alongside high profile jazz artists such as Vince Jones, Wendy Matthews and Andrew Oh and at venues and international events such as the Basement, Soup Plus, the Tilbury Hotel, the Opera Bar and the Bledisloe Cup.
Her passion for music led to a search for new challenges and in 2004, Kirsten left Australia.... Since then, she has become a successful international artist, basing herself in Europe for a number of years. She has also completed a number of high-profile overseas contracts including the Ritz-Carlton Osaka and the prestigious Grosvenor House Hotel, Dubai.
My baby just cares for me - Nina Simone
Meditation - Jobim
They can't take that away from me - Gershwin
Sample song selection:
Rock with you - Michael Jackson
I say a little prayer - Aretha Franklin
Dancing: