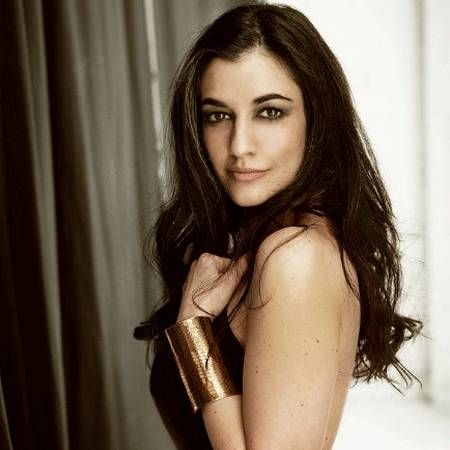 Jazz Singer Lisa
Stunning Chicago jazz singer with a voice as unique as it is versatile
Infuses her favourite jazz standards with international rhythm and flavour
Performed for members of the Canadian Government & the Princess of Tonga
Sings in English, French, Italian, Spanish and Portuguese
Can perform as part of jazz duo to a jazz quintet
Beginning as a band singer with Franz Jackson taught Lisa how to swing with Chicago style from a true legend. Since then, Lisa has had the opportunity to bring her voice around the world. These experiences have made her the artist she is today as she continues to infuse the arrangements of her favourite jazz standards and original music with international rhythm and flavour.
Lisa has also had the opportunity to study, both on and off the stage, with some of the most respected artists in Jazz such as Gene Bertoncini, Franz Jackson, Terell Stafford, John Harmon, Fred Sturm and Janet Planet.
Lisa's career has helped her realise her greatest passions, namely music and travel. She has traveled extensively, bringing her voice to Europe, Asia, North, Central & South America while having the opportunity to perform for such dignitaries as the ambassadors to Brazil, Portugal, Thailand, Guatemala and Germany as well as members of the Canadian Government and even the Princess of Tonga. Though her repertoire includes songs sung in English, French, Italian, Spanish and Portuguese, it is her sincere and soulful interpretation that speaks to the listener.
Her voice is as unique as it is versatile and it is as pleasant to listen to as it is technically sound. From song choice to interpretation, Lisa seems to have her heart in time with the pulse of what's happening now, endearing listeners young and old to the Joy of Jazz.
" Lisa is a jazz club owner's dream. She combines youth, beauty, warmth, and elegant stage presence with unique interpretations... she is a great jazz vocalist "

Bob Masteller, The Jazz Corner
" I was very moved by your feeling. You really have a lovely approach - not over done and very musical… "

Sheila Jordan
" Lisa's essence is warmth and she brings all of this plus great taste in this wonderful selection of songs "

Gene Bertoncini
" There's another female jazz singer on the scene, and you should get to know her. Lisa's sultry, laid-back delivery masks an uncanny knowledge of the lyrics, and did we mention her intonation and diction are to die for? Okay, okay, we're exaggerating, but only a little, and since our fair city's so lacking in quality jazz singers, this is one to take to the bank. "

Timeout Chicago, Critic's Choice for all 5 weekends in June!