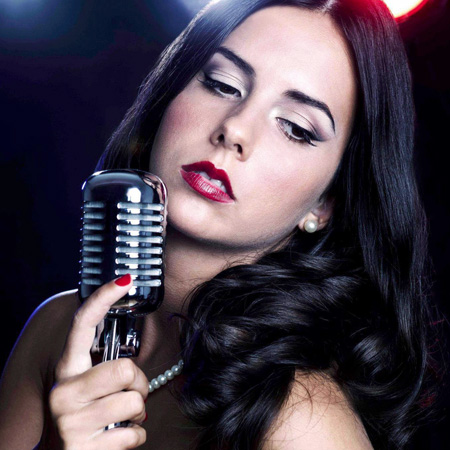 Jazz Singer Lisbon
Multi talented female vocalist, perfect for corporate events/5 star hotels
Available to perform as part of an established jazz/soul/blues/pop band
From acoustic guitar duo to jazz sextet, Ru caters for any occasion
Band can consist of vocals, piano/guitar, bass, drums, saxophone, trumpet
Based in Portugal & available to perform at events worldwide
Jazz Singer Lisbon PHOTOS
Ru is a bilingual musician born in Portugal who began singing as soon as she arrived into this world and playing piano since the early age of three.
With a family history of pianists and musicians, Ru inherited a natural ear and an unstoppable passion for music. By the age of 14 Ru expanded her musical horizon by self-learning how to play the guitar and bass.
She continued her musical education in various Jazz institutes, which include Hot Club de Portugal and Lusíada University, where she first took up the drums, and studied with prestigious teachers such as Alexandre Diniz, Ana Araujo, Anne Kaasa, Luísa Oliveira (piano), Mariana Norton, Joana Espadinha, Bárbara Lagido (voice), Pedro Leónidas (electric guitar), Joel Silva (jazz drums), and Cristina de Castro.
By the end of 2008 Ru had been chosen to become Casual Attraction's female vocalist/acoustic guitarist and their debut album "At First sight" was well on the way. In May they performed a "live and on the air" show for RDP Africa at the Onda Jazz club in Lisbon. June marked the beginning of their FNAC promotion tour, where they performed in major Commercial Centers across Portugal.
After taking some time off to finish her demanding university course at IADE- Creative University (where she earned her degree in design), Ru returned to the music scene in late 2010 performing in jazz pubs, hotels and private events as a session musician.
Come new year, Ru had become the new keyboard player/backing vocalist of Rock A Lady, an extremely popular all-female cover rock band with whom she travelled all over Portugal playing live in festivals for thousands of people.
Currently, Ru works as a freelance musician (vocals, piano, acoustic guitar) and performs solo Dj & Voice live act shows, as well as leading her jazz/soul/blues/pop band.
The sky is the limit.
Lost In Lisbon
Alba Resort Algarve
Quinta da Serra Sintra
Estoril Casino
Salamanca Spain (private event)
Local 183's Family Day Toronto Canada
Hilton Vilamoura. Algarve
Ritz Lisbon
Meo Arena - Sala Tejo Expo
Lisbon Casino
Troia Casino
Jersey Island UK (private event)
Altis Avenida Hotel Algarve