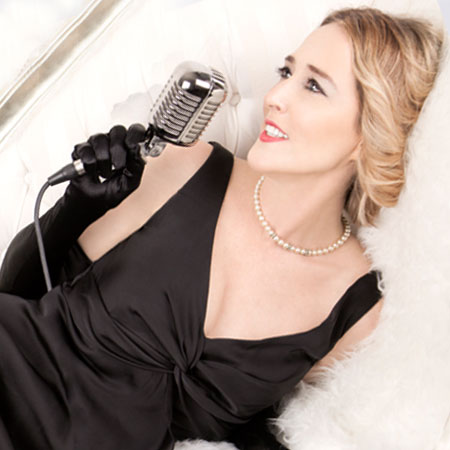 Jazz Vocalist Jen
A highly talented and vivacious jazz singer and songwriter
Has the ability to sing everything from beautiful blues to sultry Latin
Has enjoyed playing with some of the world's finest musicians
Demonstrates her incredible songwriting ability in various genres
Based in Perth and available to perform at events worldwide
Based in Perth, singer, songwriter and recording artist Jen is a vivacious entertainer and delights audiences worldwide with her ability to sing everything from beautiful blues, to sultry Latin, slick swing, to fun jazz cabaret and so much more.
With extensive experience behind her, Jen has been singing professionally for over 20 years and has enjoyed playing with some of the world's finest musicians. A diverse artist, she performs in various bands and line-ups, with an amazing array of Jazz, Blues and Classical musicians throughout Australia.
With a varied taste in music, she demonstrates her incredible songwriting ability in various genres, from Jazz to French Cabaret to blues, soul, folk, country and jazz chill out.
Whether performing smooth original jazz-chill out, Latin and dance music to thousands of outside festival goers in big bands or slick and sultry Jazz, beautiful ballads and bossa nova with acoustic grooves in Duo, trio, and quartet, Jen is an incredibly diverse talent who always delights.