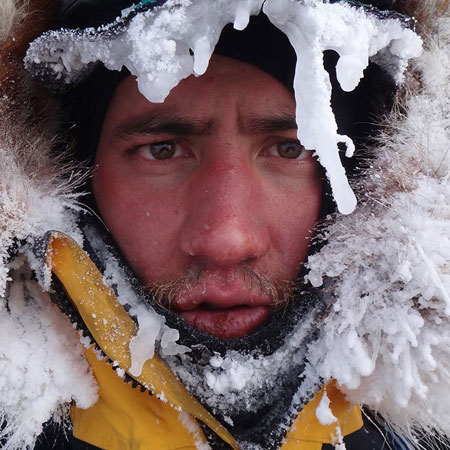 Justin Jonesy
Motivational speaker and dual Guinness World Record holding extreme adventurer
Ideal for corporate entertainment, staff motivation and teamwork development, conferences, entertaining guests or for after dinner presentations
Fun, inspirational and motivating keynote speaker
Award winning film maker who engages audiences with jaw-dropping videos and photos
Based in Australia and past clients include Microsoft, American Express, Nokia, and Toyota
Justin Jonesy is a Guinness World Record holding extreme adventurer motivational speaker and keynote speaker who uses his experiences to provide inspiration for guests. His award-winning film-making skills to incorporate jaw-dropping videos and stunning photos from his memorable adventures. The imagery and the inspiration stick with his audiences long after he has finished. He will leave you with his belief that anything is possible.
His fun, inspirational, thought-provoking and motivating speeches give insights into leadership, teamwork, risk management and how to overcome challenges. The presentations weave in themes of planning, goal setting, overcoming adversity, risk management, teamwork and motivation that he has learnt through a life of extreme adventure. Any of these can be emphasised or featured more heavily according to your needs or the nature of your event making it ideal for:
corporate entertainment
staff motivation 
teamwork development
conferences
entertaining guests 
after dinner presentations
A dual Guinness World Record holder, his achievements include: First unsupported kayak expedition from Australia to New Zealand (62 days, 3318 km), first unsupported expedition from the coast of Antarctica to the South Pole and back (89 days, 2275 km) and first kayak traverse of the Murray River (49 days, 2560 km).
His practical business and university science foundation allows him to draw on relevant anecdotes to convey crucial lessons pertinent to business. 
He is a keynote speaker who engages his audience with exciting stories, a touch of humour and is very humble and honest about his experiences. His workshops focus heavily on interactivity and participation using examples from his adventures. He wants people to walk out of the room empowered and willing to apply the lessons he has learnt from the most hostile environments in the world.
You will be placed directly in his shoes as he takes you through his emotionally-driven journeys of overcoming near death, starvation, refocusing and regaining control. 
Justin Jonesy has captivated a variety of audiences all round the world including Australia, New Zealand, USA, Canada, Vietnam, Fiji, Indonesia, China and Dubai and worked with the likes of Microsoft, American Express, Nokia, and Toyota.
He will give a presentaion lasting 60mins (55min talk, 5min Q&A) however depending on your needs, he can tailor his presentation from a ten-minute time snapshot (TED Talk) to a full day workshops.
To book our Justin Jonesy and hear his stories contact out team today
American Express
BP
IBM
Microsoft
Sony
Virgin Australia
Australian Government's Department Of Defence
Commonwealth Bank
McDonalds
Nokia
Toyota
" A colourful character born with that compulsion to do something crazy, something INCREDIBLE "

Alec Baldwin
" They spoke of their adventure with a great balance of facts, emotion and humour, and most importantly, they linked in very well with our conference themes of planning and team-work. "

Foster's Group
" It's more than a tale about two mates and their passion for adventure. It's a story about mindset; the influence of positive thinking. It's a story about planning; a well thought out approach. It's a story about what to do when things don't go your way; risk taking and risk mitigation. It's a story about motivation, sheer grit and determination; a genuine desire to never give up no matter what. But most of all it's a celebration of success: a wonderful journey with one of the finest young Australians you and your business partners will ever meet "

ING Direct
" An incredible feat of endurance that is a testament that surviving hell is all about heart, grit, humour and friendship. "

Bear Grylls