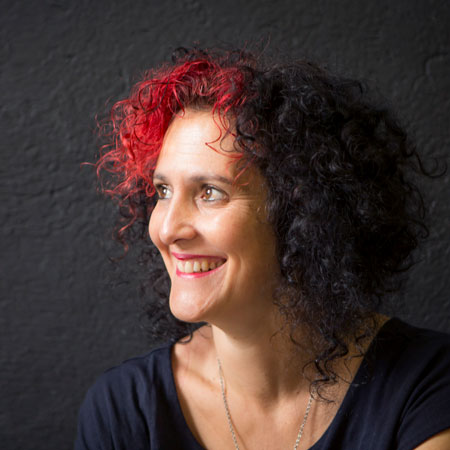 Keynote Speaker Benita Matofska
Award-winning keynote speaker, writer, and social entrepreneur is the world-leading expert on the Sharing Economy
Has provided insights for numerous publications and channels, including BBC, CNN, Huffington Post, Times, Telegraph, The Guardian and the Economist
Can be booked to deliver expert keynote speeches on the sharing economy, business management, leadership and motivation
Delivers motivational speeches around the world, including Paris, New York City, Dubai, Jakarta, Shanghai, Stockholm and Brussels and many more
Our conference speaker is located in the UK and available for international events
Benita is a world-class keynote speaker, writer and social entrepreneur. She is the founder of 'The People Who Share', which is helping people and companies in the Sharing Economy and the pioneers that are behind the Global Sharing Week. 
The Sharing Economy is the biggest business trend of the last century and Benita is a world-leading, globally renowned business and economy expert who works with companies to help them to participate and succeed in this sector. 
She is an international keynote and smart speaker delivering her business speeches at events around the world, including Paris, New York City, Dubai, Jakarta, Shanghai, Stockholm and Brussels and many more. She is the perfect choice for companies looking to deliver motivational and inspiring speeches on topics such as business management, leadership and the sharing economy. 
This business management, leadership and economy expert has won multiple awards including the NatWest Venus Entrepreneur of the Year, Ogunte Women's Social Leadership Award for Best Social Business Leader UK & World, Winner of the NatWest Venus Business Award, Inspirational Woman, Finalist in the G8 Innovation Summit DNA Profit with Purpose Prize, winner of the TechPitch, winner of the Tech City News Social Good Award, winner of the Tech City News Elevator Pitch and she was selected for Google's Blackbox Connect programme of born global tech ventures. 
Benita was recently named as one of the top ten people in the Sharing Economy to follow. She has recently published her new book, called Generation Share which is set to be the next best-seller in business writing. She is also active in her blog and she has provided commentary and insights for numerous publications and channels, including BBC Radio 4 Today Programme, BBC1, BBC World Service, CNN, Huffington Post, Times, Telegraph, The Guardian and the Economist.
Benita's keynote speaking topics include:
How Your Business Can Participate in and Profit from the Sharing Economy
Business Model Innovation, Sustainability and Future Trends
Responsible Leadership: How to Develop the Leaders who will Future-Proof Your Company
Developing your Collaborative Advantage
Sharing Cities, Future Cities
Scarlett Entertainment is proud to present a dynamic roster of speakers and hosts for events. Perfect for motivating, engaging and inspiring at networking events, awards ceremonies, product launches, gala dinners, team-building events and more, our accomplished speakers are a great way to ensure that your occasion is a success. 
To find out more get in touch with our team of entertainment experts today.
European Parliament
The Hague
The RSA
Ouishare Fest Paris
World Forum for a Responsible Economy
Guardian Media Summit
UNESCO
The House of Lords
Le Web
European Commission Brussels
FT European Sharing Economy Summit
European Cities Marketing Summit
TEDx
Ministry for Economic Affairs
Sustainable Brands
Madeira
" Bold, forthright, inspiring. Benita's opening plenary was the talk of the 1,400 strong audience from all over the globe. Absolutely unforgettable "

Women's Forum - Women's Forum Global
" Excellent speaker, knowledgeable, distinctive, future-thinking. Benita enthralled the audience with her insights on the Sharing Economy and future business models "

Marks & Spencer - Festival of the Future
" A riveting keynote, the audiences of Mayors, city officials, businesses, leaders and entrepreneurs from across Europe were challenges, engaged, informed and inspired "

Eurocities 2016 - Milan, Italy
" Brilliant and edgy. Benita's market knowledge, insights in to future business trends and dynamic style captivated us all "

Virgin - The Innovation Sessions
" Clarity, passion and a comprehensive knowledge of this new and often misunderstood sector. Benita's fascinating keynote enthralled European city marketing experts and was the talk of the event "

European Cities - Marketing Summit
" Inspiring, powerful, innovative. Benita is a leading authority on the Sharing Economy who gave a thought-provoking keynote and captivated our global audience "

Ikea - Global Furnishing Forum