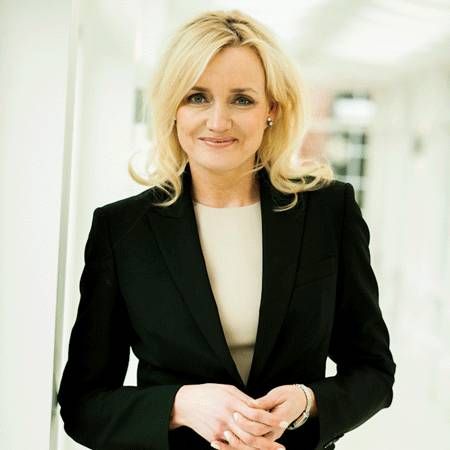 Keynote Speaker Julie
One of the leading champions and keynote speakers for entrepreneurship
Named in the Wall Street Journal's top 30 Most Influential Women in Europe
Online Dragon for top TV show Dragon's Den on BBC
Previous clients incl Google, Deutsche Bank, Dell, Financial Times, TEDx.
Based in London and available to speak at events worldwide
Julie is one of the leading champions and keynote speakers for entrepreneurship in Europe. She is the well-known founder and CEO of Ariadne Capital, co-founder and Managing Partner of the Ariadne Capital Entrepreneurs Fund, founder of Entrepreneur Country and co-founder of First Tuesday. She is at the forefront of the technology revolution, and was named one of the Top 30 Most Influential Women in Europe by the Wall Street Journal, and Global Leader of Tomorrow by the World Economic Forum.
Julie was at the forefront of the dot com boom of the 1990's… working for an internet investment house, she managed deals in key technology companies, including WGSN (now EMAP) and lastminute.com. She then founded First Tuesday, a network supporting entrepreneurs, especially in the realm of technology and innovation, which helped ignite Europe's internet generation. Forbes magazine credited her with "bringing the spirit of American venture capitalism to Europe's new breed of Internet startups."
In 2000, Julie sold First Tuesday for $50 million and set up Ariadne Capital - an investment and advisory firm committed to helping the next generation build world-leading companies out of Europe, by which pioneers a new model for the financing of entrepreneurship by entrepreneurs. More recently, Julie founded Entrepreneur Country - a dedicated community for leading and emerging entrepreneurs, investors, the media and corporate partners who service the start-up industry across the UK and Europe.
Julie's has been received many awards and accolades for her work, including Ernst & Young Entrepreneur of the Year, Wired's Top 100, Time Magazine's Digital Top 50, and an MBE for her 'services to entrepreneurship'. In a 2011, she was asked to be on the Secretary of State's Entrepreneurs Panel and the Secretary of Health's Innovation Panel. She is also on the Board of Directors at INSEAD Business School, where she has been named one of '50 Alumni Who Changed the World'.
Her success and flair have also made her a media favourite with the media - she was an Online Dragon for Dragon's Den in 2009 and 2010, and is often called upon as a commentator for CNBC and BBC news. This, is addition to in addition to her regular contributions to Business Week, Computing, FT Digital Business and Spectator Business. Julie's first book 'Welcome to Entrepreneur Country' was published in June 2012. 
Speaker Topics:
As a self-confessed 'evangelist' of entreneurship, she believes entrepreneurs should be seen as engineers for economic growth, and that Individual Capitalism enables the use of people's ingenuity to solve the world's problems at the macro and micro levels and to accelerate the future.
With over 20 years of experience with high growth new technology businesses, Julie is ideally positioned to inspire and advise decision-makers from all internet-orientated companies undergoing significant growth or change.
Julie is an expert speaker on the following subjects:
Entrepreneurship
Individual Capitalism
Technology and Innovation
Leadership
Women in Business
Investment/Funding
Venture Capital
To find out more get in touch with our team of Entertainment Experts.
Dell DWEN Conference Istanbul
The Edge Conference Monaco
The Economist: How Tech Will Grow UK Economy London
Spears Insight Forum London
International Festival for Business London
Google Omnicom Executive Summit London
EBAN Conference Vienna
Financial Times Intermediary Forum London
NOIA Annual Conference Canada
TEDx Brussels
Health Start-Up Europe London
Women's Leadership Network Conference
Monaco Private Equity & Venture Capital Association event Monaco
Comment Conference: Enterprise London
Legatum Convergence Massachusetts Institute of Technology USA
Future of Media Summit London
Global Corporate Venturing Symposium London
GSMA Mobile World Congress Barcelona
Internet Retailing Insights Conference Birmingham
Mindtrek Finland
Organisation for Economic Co-operation and Development (OECD) Paris
Deutsche Bank WEB Conference Frankfurt