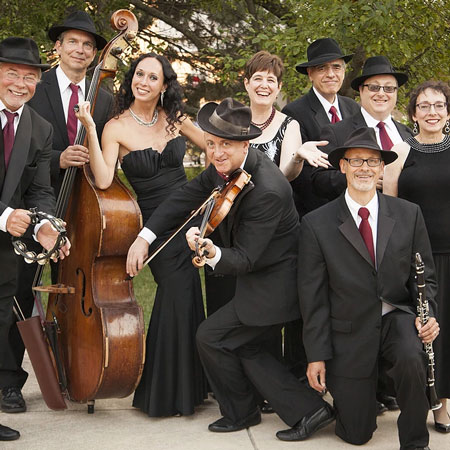 Klezmer Band Illinois
A Yiddish band that fuses Eastern European, Yiddish and gypsy styles together is the ultimate Klezmer band
Yiddish band embodies Jewish soul music
Hit with audiences of all ages
Performances incorporate warmth and humour
Based in Illinois and available for worldwide bookings
Klezmer Band Illinois PHOTOS
A Yiddish band that ensures every performance is overflowing with variety, professionalism and audience engagement. This Klezmer band are a hit with audiences of all ages and bring Jewish soul music to life with their fusion of Klezmer music, Eastern European, Yiddish and gypsy styles.
With every performance offering a warm and engaging atmosphere, this Yiddish band are inspired by the soulful sound, emotional urgency and humour of the original 20th Century Klezmer recordings upon which they base their repertoire around. 
A band who have been performing for over 20 years has a multitude of experience in performing live concerts, inspiring members of the community and creating Jewish soul music. 
An 11-piece band that consists of:
3 vocalists (2 female, 1 male)
Clarinet
Sax
Violin
Trumpet
Trombone
Keyboard
Bass
Drums
This versatile Klezmer band can also be booked as an 8-piece band with one vocalist and seven musicians to provide a scalable and adaptable performance.
In addition to performing exciting performances our Klezmer band offer workshops on Klezmer and Yiddish music at libraries, synagogues and all venues that desire lessons from master musicians on Jewish culture, seeding the community, nurturing cross-cultural education and good will.
To book this wonderful Yiddish band or for more information, contact our Entertainment Specialists today!
Abi Gezunt - Yiddish Theater Swing Tube by Mollie Picon
Alle Brider - We Are All Brethren
Bei Mir Bistu Sheyn and Russian Sherele
Gasn Nign and Ketzele-Feygele - Rumanian Hora and Yiddish Love Song
Hopkele - Barry Sisters
Mazl Tov Dances - the Mickey Katz Orchestra
Mishaela - Contemporary Israeli Song by Noa
Nigun Medley
Rumania Rumania
Sheyn vi di Levone - Lovely as the Moon: Yiddish Rhumba
Unzer Toyrele - Naftule Brandwine
Volochl and Kolomeikes - Rumanian lament
1930s Gentlemen from Chelm: Breakneck Violin Feature Ach! Odessa
Chiribim Chiribom - Barry Sisters
Clarinet solo - from soulful to frenetic
Crazy Dreydl
Di Mame iz Gegangen - Mama Came Home from the Market
Firn di Mechutonim Ahem - Escorting the Inlaws Home
Galitzianer vs Litvak: Comic duet violin and clarinet
Leah's Saraband
Metyelitza - The Snowstorm
Oy Abram! - The Warsaw Yiddish Theater 1920s
Salaam: Peace Song in Hebrew and Arabic (Sheva)
Usti Usti Baba - Estonian-language Roma wedding dance
Yiddishe Mama - My Yiddishe Mama
Zisse Kinder Yorn - Sweet Childhood Years Mordechai Gebirtig
And Many More!
Chassidic in America - Moishe Oysher
-1996 The Knitting Factory- New York
-Organizer of the Midwest Klezmer and Yiddish Music Institute in Chicago featuring Theodore Bikel
-1998- Barbican theatre London
-2000- Kultursommer Festival- Kassel Germany
-2001- Festival of Jewish Culture- Munich Germany
-2002- Forde Folk Music Festival Norway
-2005 Ehrbar-Saal Vienna
-2007- Festival of Jewish Music Furth Germany
-2009- The Museum of Tolerance Lithuania
-2010- Munich Klezmer Festival Carl-Orff Hall Munich Germany
-2013- Klezmer Festival in Louisville KY
-2014 (Siamsa Na nGael) Celtic Art Celebration at Old St. Patrick's Church Chicago
-2015- Palm Harbor Florida- "The Whole Megillah: The Story of Yiddish Theater" with Charles Troy
-2016- Old Town School of Folk Music- Rabbi Joe Black Hannukah concert
-2016: Ann Arbor Michigan- "The Whole Megillah: The Story of Yiddish Theater" at Klezmer Festival
-1992 Graz Austria Music Festival
-1997 "Do-It-Yourself" Hannukah with Peter Yarrow and Debbie Friedman
-1998 Carnegie Hall
-1998 Mozart-Saal Vienna
-2000- "Do-It-Yourself" Hannukah Public Television Broadcast- Old Town School of Folk Music
-2002- Kultursommer- Nordhessen and Mittelhessen Germany
-2004-present- Chicago Botanic Garden: Winter Wonderland Holiday Concert
-2006- Live concert recording with Rabbi Joe Black Chicago
-2008- Live broadcast concerts for 25th anniversary of band: on WFMT (Folkstage) North Shore Center for the Performing Arts WTTW Chicago Tonight public television and WBEZ Chicago public radio
-2009- Munich Germany
-2011- "Chagall's Delight"- Chagall exhibit at Art Institute of Chicago
-2013- Old Town School of Folk Music- Maxwell Street Klezmer Band 30th "bandiversary" concerts
-2014 at Symphony Hall with the Chicago Sinfonietta featuring Alex Koffman playing Klezmer Rhapsody (composed for him)
-2015 Chicago Lyric Opera- "The Property" (the world's first Klezmer Opera)
-2016: University of Wisconsin Parkside- Harmony in the Holy Land all day concerts and workshops (by the Salaam Shalom music project)
-1994 Festival of Jewish Music- Furth Germany
" These are fine musicians...they care about the music. And when they care - I care "

Theodore Bikel - Actor, Singer, "Tevye" in Broadway's Fiddler on the Roof
" This Klezmer Band brought the highest level of energy and musicianship, captivating the audience with their spirit and sound. You could see the gratitude on the faces of everyone in the room "

Cantor Jesse Holzer - Jacksonville Jewish Center
" This Klezmer Band just might be the absolute best klezmer band in the world. When they played in Peoria, they drew a capacity crowd of foot-stomping, cheering, standing-ovation, dancing-in-the-aisle exuberant fans. And what fans! Young, old, in-between, high-school students, college students, and other musicians - of every colour, creed, and religion "

Jeff Huberman - Dean, Slane College of Communications and Fine Arts Bradley University
" This Klezmer Band...a joyous celebration of music that was and, fortunately, still is. "

Studs Terkel - Radio network personality and Pulitzer Prize-winning author
IDEA ARTICLES RELATED TO Klezmer Band Illinois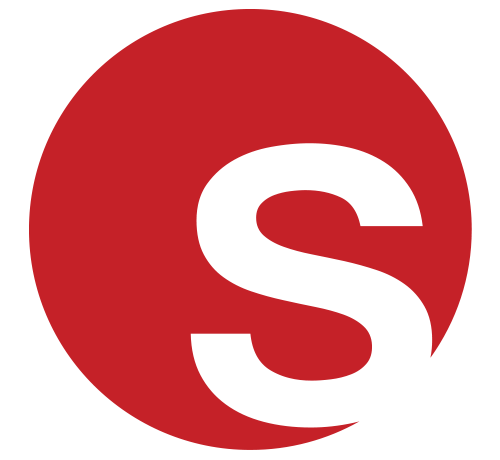 Music Entertainment With A Twist: Expect The Unexpected
Music Entertainment With A Twist: Expect The Unexpected
Grace Henley
|
28/03/2017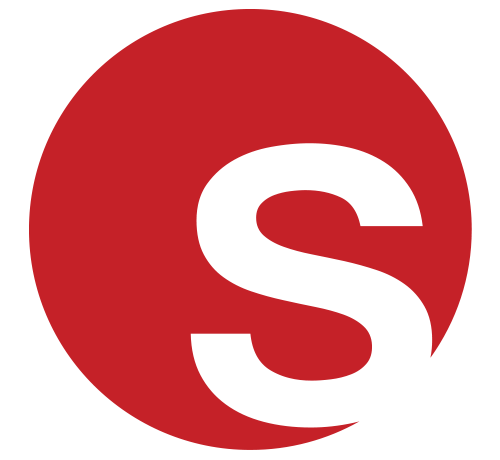 An Interview With Our Glass Harp Duo
An Interview With Our Glass Harp Duo
Grace Henley
|
18/09/2015