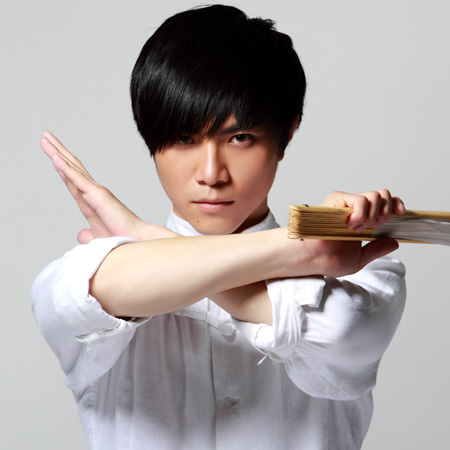 Kung Fu Yan
Considered to be one of the top martial arts performers in Mainland China
World Wushu tournament champion & China's Got Talent contestant
Performed on IP Man primer, Milan Fashion Week & well-known TV shows
Took part in many films, theatre shows and TV advertisements
Based in China & available to perform at events worldwide
Kung Fu Yan is considered to be one of the top action stars in Mainland China.  Yan learnt traditional Chinese martial arts from a very young age and has won many Chinese and international Wushu competitions. He has also finished in the top 8 on hit TV show China's Got Talent season 2.
Yan has performed for many big names include IP Man primer Mainland China, Milan Fashion week, celebration in the Great Hall of People and many popular TV shows across China. He has took part in many films, including Kung Fu Hip-pop and Butterfly Lovers, theatre shows and TV advertisements, he is also the action choreographer for a very popular Chinese online game – Zui Xiao Yao.
If you are looking for a Kung Fu star for your event, Yan is definitely the perfect choice.  He can also choreograph group Kung Fu performances based on your requests. Your audiences will be impressed and surprised by Yan's stunning Chinese martial arts performance.
China's Got Talent season 2 Top 8
CCTV
Shanghai TV
Shenzhen TV
Hubei TV
Jilin TV
Shanxi TV
Awards
International Traditional Wushu Competition – Champion
Milan Fashion Week
Tropicana - Pepsi
Phoenix Television
Hunan TV
Beijing TV
Hebei TV
Shandong TV
Chinese Traditional Wushu Competition – Champion
Sichuan Wushu Competition - Champion
IP Man primer
IDEA ARTICLES RELATED TO Kung Fu Yan