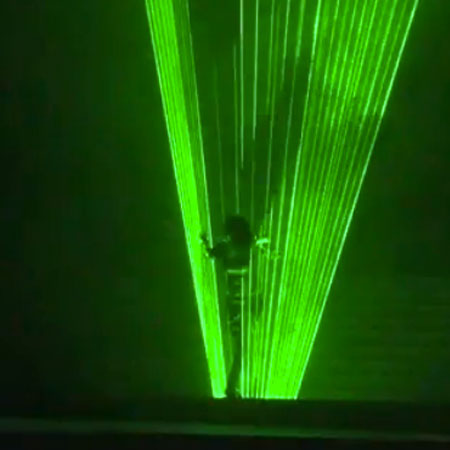 Laser Dance Show Singapore
Tight choreographies, high-octane soundtracks & high-tech costumes
Can create custom laser projections & LED costumes
Offer stage shows, walkabout dancers, & laser girl shows
Perfect for corporate events, club nights, private parties & more
Based in Singapore & available to perform at events worldwide
This Singapore based laser dance group combine LED costumes and the latest laser technology to create a high-octane dance show that will mesmerise audiences at corporate events, club nights, and private parties.
As the lights dim and go out LED beings suddenly appear on the stage, brightly lit with coloured LEDs, their tight choreographies showcase incredible dance moves and tricks and create a beautiful kaleidoscope in the air. For an added wow factor coloured lasers can be incorporate into the performance and the choreographies. All of their shows are customisable; they can create custom laser projections, costumes and sound tracks to suit specific events and venues.
They offer a number of different style shows including a full stage show, walkabout dancers that will mix and mingle with guests, and girl laser dancers.