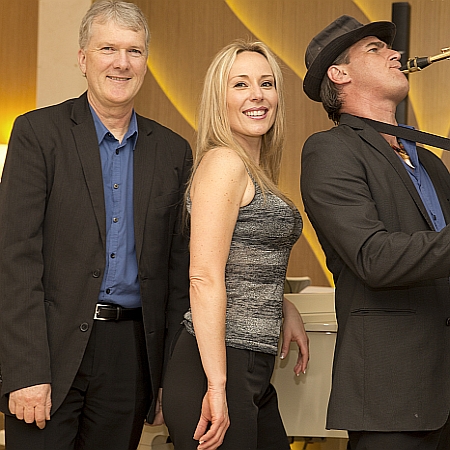 Latin Jazz Trio France
An elegant and accomplished trio of piano, sax & female vocals
Play a magical repertoire of jazz, Latin swing and salsa
Adds a sensual and classy note to your luxury wedding/corporate event
Performed throughout Europe, the UAE, Qatar, Asia, and Morocco
Based in the South of France & available to perform at events worldwide
Latin Jazz Trio France PHOTOS
A great Latino trio with an innovative sound!
This Latin Jazz Trio consist of two talented musicians (a pianist and saxophonist) and a stunning female vocalist who discovered a shared passion for jazz, Latin jazz, swing and salsa.  The trio have toured extensively throughout Europe, specialising in cocktail receptions and private dinners for private companies, events and openings in different locations including the United Arab Emirates, Qatar, Asia, and Morocco, as well as prestigious cocktail parties and weddings in Provence in the South of France. Their magical blend of jazz and Latino is an aural journey through the Caribbean and Brazil, with a nod to the speakeasy and jazz club culture of urban US cities.
A sensational wedding performance act, they enhance the romantic ambience of your luxury wedding with their wealth of experience and unique talent.  They are an outstanding choice for your dinner reception, or for your cocktail party. An elegant and accomplished act with a magical repertoire of jazz and Latin jazz music that adds a sensual and classy note to your luxury wedding, this extremely talented trio will thrill your guests.