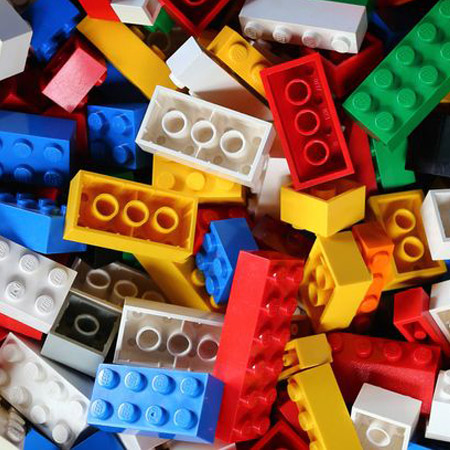 LEGO Team Building Exercise
A team building activity that will bring out your inner child for some exciting LEGO fun.
An interactive entertainment experience involving teamwork and building fun connections.
Great company team building that will have participants expressing themselves through LEGO.
Hire our fun team building games team for corporate events, private parties, and more.
Team building available to book for events in Italy and worldwide.
Do you remember being a child and the most fun you had were the endless hours of building anything from your imagination with LEGO? Well, think about those happy memories and put them on a grander scale as our LEGO team building exercise will do just that as your broken up into teams ranging from 8-15 members to put together your own personal masterpiece. On hand we have around 60,000 LEGO bricks at our disposal so you can just imagine the type of memory building fun your event can get into.
We can even put together larger numbers of people to work on one big piece instead of multiple pieces if that's the best task for your team members. In fact, if you do decide to go with this option our on hands team of LEGO experts can assign different positions throughout the team to create incremental parts that will transform into a much larger piece towards the end of our company team building exercise. 
Our goal with this activity is to put your peers, as well as yourself back into the shoes of a more innocent time when building out of pure bliss was the go to choice of entertainment and friendship building, and with our world class team building games you'll feel like you stepped into a time machine as you make new friends, gain new trusting connections, and create lasting memories out of your LEGO creations.
You can expect an amazing stress free environment so your corporate team has complete freedom to build whatever comes to mind. At Scarlett Entertainment we strive to bring world class team building interactive entertainment that will leave a lasting impression on your event whether that be a corporate event, private party, casual get together, or just playing with LEGO again.
If you're interested in booking our LEGO Team Building Exercise I suggest getting in contact with one of our amazing entertainment experts and they'll help you begin your new LEGO-filled adventure.