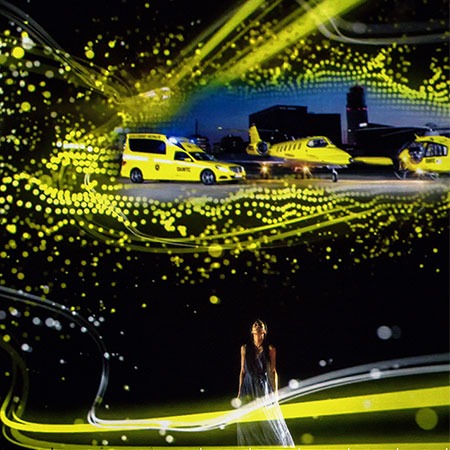 Light Painting Photo Show
Captivating visual technology show merges light drawing with dance to deliver a unique live stage experience
Light drawing act includes a mesmerising choreography performed by a dancer that is fully coordinated with the light strokes
An original and innovative way to see your pictures or tell a story and share them/it with the world
Ideal live stage entertainment for occasions such as gala dinners, ceremonies, opening acts, product launches, corporate events, etc.
This Light Painting Photo Show is available for bookings in Austria and all over the world
Light Painting Photo Show PHOTOS
An emotive and dynamic Light Painting Photo Show, this live stage entertainment experience merges light drawing with images of your choice to create a spectacle truly unique and memorable.
An award-winning team of designers and photographers will work with your picture database to bring your media to life in a very original way. A visually stunning mixture of light painting, pictures and dance, this captivating light drawing act includes a choreography executed by a talented female dancer.
Fully coordinated with the strokes, the dancer performs a mesmerising routine that adds a dynamic and creative element to the performance. An innovative way to advertise your product or tell a story, this light painting show is a popular advertising tool among renowned brands and big corporations.
An extraordinary way to see your pictures and share them with the world, this light drawing act will showcase your favourite images in a way you have never seen them before! Our team of designers, photographers and choreographers is able to personalise this light painting show to suit your requirements. This exceptional act has been customised for numerous events including the 120th anniversary of the Austrian Automobile Club, among others.
The perfect live stage entertainment option for a variety of celebrations, this visual technology show is ideal for after dinner experiences such as gala dinners, ceremonies, opening acts, product and brands launches, etc.
Top Tip:
Our team of audiovisual experts can also offer a unique 4D Sports Mapping Show, 3D Mapping on Giant Head, Digital Audiovisual Theatre acts and LED video mapping show.
Scarlett Entertainment offers a wide range of live stage entertainment options for events and occasions in Austria and all over the world.
Enquire about this Light Painting Photo Show by getting in touch with us today. Our dedicated team of Entertainment Experts will be more than happy to answer all the questions you may have about this visual technology show and guide you through the booking process.
Gas Connect Austria (OMV)
Levis
Ministry of Youth & Sports Bahrain
ORF (TV Station)
Vivo Barefoot
De Grisogono Geneve
Kapsch
Miele
Nespresso
UNODC/UNOG
ÖAMTC
European Society of Radiology