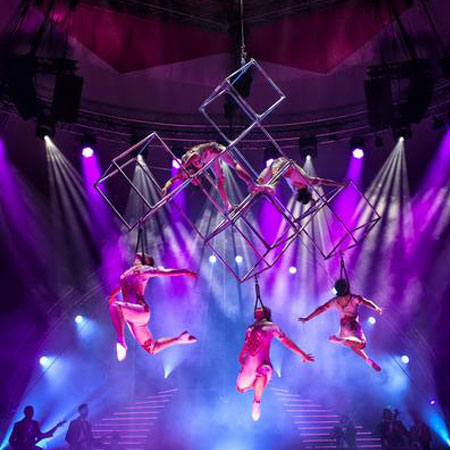 Magic Cube
Talented aerialists perform highly skilled acrobatics on a giant cube
Combine remarkable strength, extreme flexibility and creativity
This high-level acrobatic act creates a lively and inspiring show
A dazzling performance that leaves guests feeling utterly amazed
Based in Zhengzhou, China & available to perform worldwide
In this dazzling performance, a range of talented aerialists demonstrate highly skilled acrobatics on a giant cube structure that is suspended high in the air.
Incorporating a series of amazing acrobatics, the aerialists gracefully perform a series of intricate movements, leaving guests feeling utterly amazed.
An exhilarating performance, the Magic cube pours new vitality into high-level acrobatic art creating a lively and inspiring show suitable for a wide range of events looking for WOW factor.