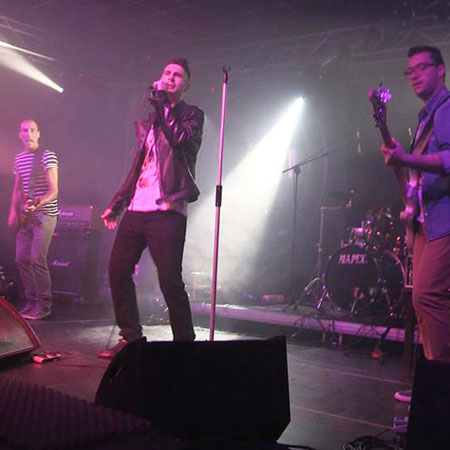 Maroon 5 Tribute Show
Maroon 5 Tribute Show with an obsessive dedication to detail
An absolute reference point for the Austrian fans of Maroon 5
They are the highly sought-after ticket for your successful event!
Their contagious energy & showmanship makes them the absolute tribute band
Based in Graz & available to perform at events worldwide
Maroon 5 Tribute Show PHOTOS
The Maroon 5 Tribute Band were founded in 2013 by 5 young and extremely charismatic musicians with the unique mission of bringing the high energy pop music of the Californian quintet led by Adam Levine to audiences all over the world.
With obsessive dedication to detail, both in terms of musical spectacular, stage presence and looks, the pop tribute band are an absolute reference point for even the biggest fans of Maroon 5.
Whilst the band won't be selling out stadiums worldwide as the real band are currently, this Maroon 5 Tribute Show is still a highly sought-after performance for guests of all ages. Suitable for a range of events including festivals, theatre shows, nightclubs, hotels, party nights or private parties the band will really get your event started!
From the incredible music to the scenography; their contagious energy and showmanship makes them the must-have tribute band for fans of Maroon 5.
Contact us today to find out more!
Harder to Breathe - Sunday Morning
If I Never See Your Face Again - Misery
Makes Me Wonder
The Sun
Won't Go Home Without You - Give A Little More
Must Get Out
Move Like Jagger - Lucky Strike
Never Gonna Leave This Bed - Wake Up Call
Daylight
Payphone
She Will Be Loved
One More Night
This Love
Love Somebody
Stutter