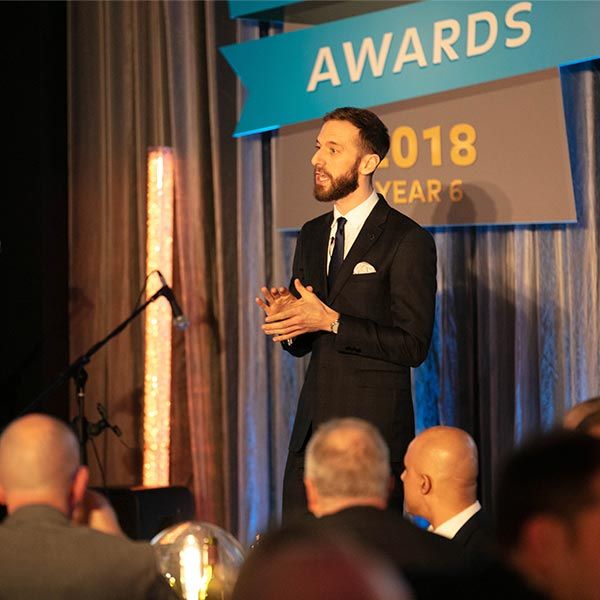 Memory Performer
The UK's only memory performer
Unique & engaging entertainment that will astound audiences
Also offers workshops & educational programmes
Previous clients include: BBC, BT, the Castle Green Hotel & more
Based in the UK & available to perform at events worldwide
The UK's only memory performer, this act offers a unique form of entertainment that is sure to engage and astound audiences at a wide range of events.
He has been working for over 8 years to maximise his memory's capacity and has now succeeded in being able to memorise long and complex sequences that far surpass the average person's ability. His stage performance is unlike anything that you will have ever seen before, his razor sharp accuracy and amazing powers of concentration will WOW audiences. His charismatic stage presence, charm and lighting fast wit will keep audiences entertained and engaged throughout the entirety of his show. He will even teach audiences unique memory skill that they will never forget. In addition to his stage show, he can also mix and mingle with your guests making them laugh and gasp in delight as he demonstrates the true power of the human brain.
For corporate clients, schools and university he offers an exciting workshop in which he fuses entertainment and instruction, proving once and for all that there is no such thing as a bad memory!
A fun and unique form of entertainment, his performances (in all their forms) are suitable to a diverse range of events and will most definitely make your event one to remember!
" Knocked me for six! "

BBC
" Chris is a creative, original thinker and a truly great perfumer, his skills and talents mesmerised me. If you want to be astonished and mystified I highly recommend you all to see him in action! "

Uri Geller
" We are really pleased that we booked Chris for our event. Everyone loved what he did and talked about him after the event. It was a brilliant warm up for the night - highly recommended. "

British Telecom (BT)
" Not only are Chris's skills mind blowing but his showmanship and general stage presence has the whole audiences captivated. I would highly recommend him for any function or corporate event. "

Liz Duncan, Castle Green Hotel