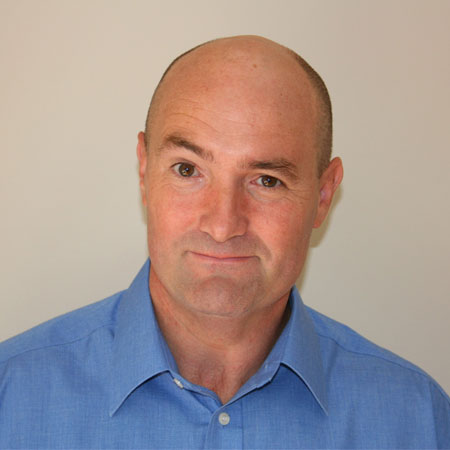 Motivational Speaker Adrian
Leading UK business and motivational speaker
Bestselling author of business and personal development books
Rave reviews from FTSE 100 companies
Practical tips on team-building and achieving peak performance
Based in UK and available to speak at events worldwide
Adrian's ability to effortlessly deliver key motivational and team-building messages make him one of the most effective and popular motivational speakers in the UK. His down-to-earth presentation style, infused with humour, energy and real-life examples, capture the attention of audiences from all levels and backgrounds. Unlike other inspirational speakers who have climbed Mount Everest or accomplished amazing feats, Adrian's appeal comes from his modest background that most people can relate to, and his focus is on motivating "people in the real world to get out of bed, climb their own mountains and make a difference in their workplace, day in, day out."
Before Adrian discovering his gift for inspiring others, Adrian started his career as a police officer, milkman and radio presenter, before moving into IT Sales, and establishing himself as one of the most successful sales professionals in the industry. As a Group Sales and Trainer Manager, he was responsible for recruiting and training a 150-strong workforce. Driven by the need to deliver big results on shoe-string budget, he began to develop practical and fun ways to motivate and inspire the staff, and the idea of 'Polar Bear Pirates' was born, leading to the bestselling 'Polar Bear Pirates' book series, which provides an inspiring guide to achieving business and personal success.
In his keynote speeches, Adrian uses the hugely popular concept of the 'Polar Bear Pirates' to relay his key motivational messages in a funny, original and highly memorable way, which can instantly put to use by his audience in an everyday practical sense. It is a world of animated characters, instantly recognisable in the real-life workplace and personal environment, which everyone can relate to.
In 2010, Adrian was invited to address business leaders at the Swiss Economic Forum alongside former Prime Minister Tony Blair, following in the footsteps of other great speakers who have had the same honour, namely: Sir Richard Branson, Kofi Annan, Sir Ranulph Fiennes, Rudy Giuliani, Al Gore and Stelios Haji-Ioannou, and thereby cementing his place among the UK's best motivational speakers.
Adrian is also recognisable as the motivational speaker who featured in The Apprentice Series 9 on BBC One, (the Away Day Episode), where he was described as "amazing".
Speaker Topics:
Thriving In Tough Times
Engaging And Inspiring Everyone Around You In Your Team To Really Make A Difference
Everyday People - Together Delivering Extraordinary Results
Creating Winning Environments and High Performance Cultures
Inspirational Leadership – Unlocking Potential And Getting The Very Best Out Of Your People
Customer Service - Putting Customers At The Heart Of Everything We Do
Team Building - Pulling Together As One Big Team
Self Motivation - DIY Belief – Stepping Beyond Ordinary - Being The Best
Engaging And Retaining People On Shoestring Budgets
Behavioural Change - Embracing Change
Winning The Sales Game And Maintaining An Edge Over The Competition
Communication - Effective SONAR Communicators
Inspire your teams to put in a personal best, day in, day out
In addition to keynote speeches, Adrian has also developed three practical workshops designed to inspire everyday people to deliver extraordinary results.
Contact our Entertainment Co-ordinators who will be able to assist you in booking this or any other act from our global roster.
Babcock International Group
DHL Freight
Kent Police
Lever Faberge
St James Group
BT
Siemens
KPMG
ntl: Telewest
Allianz
Shropshire County Primary Care Trust
Holly Benson Communications Ltd
Spire Healthcare Group
Best Western Hotels GB
NFU Mutual
Network Rail
NHS Scotland
Anchor Trust
HSBC
Thanet District Council
TUI
Jobcentre Plus
Taylor Woodrow Plc
Bodylife UK Ltd
AXA
IBM
Wessex Water
Amtico International
Telestra
PricewaterhouseCoopers
GeoPost UK
Federation of Wholesale Distributors
Charterhouse Housing Association
East of England Development Agency
Environment Agency
Capita Symonds
Wirral Council
Proctor & Gamble