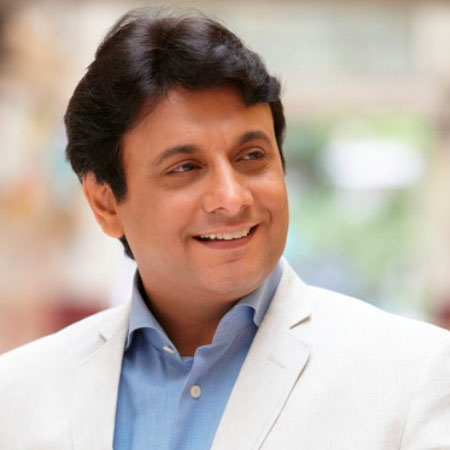 Motivational Speaker Minocher
Internationally acclaimed motivational speaker and corporate trainer
Founder Director of India's first residential finishing school
Winner of Indira Gandhi Priyadarshani Award
Recognised pioneer in the field of business etiquette training
Based in India and available to speak at events worldwide
Motivational Speaker Minocher PHOTOS
Minocher frequently ranks alongside the likes of Deepak Chopra and Shiv Khera, as one of India's greatest motivational speakers, who is frequently referenced in the Indian press. He is recognised for his work not only in India but also on an international scale. His accolades include the National Achievement Award for Excellence in Education, the prestigious Indira Gandhi Priyadarshani Award for outstanding Service, Achievements and Contribution in the field of Education and Training, the Katha UK Global Excellence Award, among many others.
 
After achieving a management graduate degree, and successfully completing a number of 'Train the Trainer' programmes in Germany and Finland, Minocher initially followed a professional path in corporate marketing for seven years, managing international food brands for a number of years in the Dubai, before returning to home in 1998 to set up India's first residential finishing school and corporate training company in Pune, on the outskirts of Mumbai. The finishing school and corporate training company provides employees with the essential 'soft business skills' required for Indian companies to compete and interact in the international scene…. an essential requirement resulting from the recent emergence of India as a major player in the world economy. 
Minocher's unique and entertaining style of delivery for his motivational speeches, which are infused with stories, quotations and video clips, have earned him an enviable client list, which include the likes of Unilever, Barclays, Wipro and Shell. 
Speaker Topics: 
- Success
- Happiness
- Power of Positive Attitude
- Character Building
- Business Etiquette
In addition to his keynote speeches, Minocher is able to conduct focussed workshops, which are participative and action-orientated, for a smaller number of participants.
Keyword Topics: Motivation > Leadership > Positive Attitude > Personal Development > Customer Service > Business Etiquette > Time Management > Communication  > Soft Skills
Ceylon Tea Board Sri Lanka
Essar Group
Barclays
Shell
Carlson Breweries Sri Lanka
Neilsoft
KPMG
Maharashtra State Police
Indian Express
P&O Ports
Geometric
Sharaf Group (UAE)
Palfinger
Tata Johnson
Unilever
De Laval
Wipro
Syntel
CISCO
Capgemini
Cognizant
Reliance Capital
Syngenta
Ranbaxy
Sandvik Asia
MTV Sri Lanka
Red Hat
Thermax
Raqmiyat Dubai
" The feedback for the training program was tremendous. We are amazed that a programme can do so much. It's been a fantastic course. "

Anu Ganapathy, Senior Manager, Learning and Development, KPMG, Bangalore
" The participants were unanimous in their view that the programme would help them in enhancing their on-the-job performance, realizing the width and depth of your mastery on the subject as also related subjects, the participants were simply amazed at your ability to come down to their level which ultimately contributed a great deal to the success of the program. "

Mr. Melwyn Rego, Managing Director & C.E.O, IDBI Home Finance Limited
" Very well presented with a lot of practical examples. Learnt that knowing is not enough, it is the implementation that matters. "

Ajay Chowdhary, Sr. Vice President, ICICI Prudential Life Insurance
" Minocher is immensely popular because he has the ability to relate to the audience. The older generation had Dr. Chopra and Shiv Khera, the younger generation have him. "

Mrs. Lila Poonawala, Chairperson, De Laval