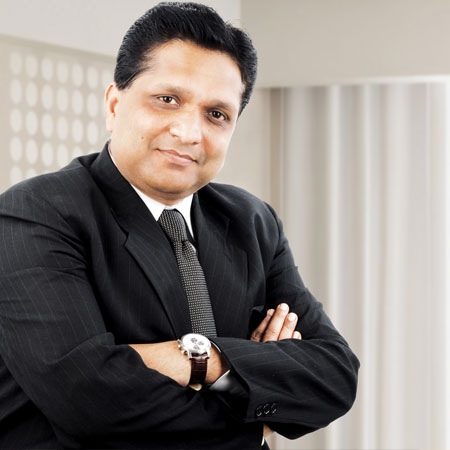 Motivational Speaker Rajesh
Motivational speaker and life coach
13 years experience in the field of personal development
Presented with Best Trainer Award by New Delhi Education Minister
Speeches delivered in English, Bengali, Hindi
Previous clients include Gillette, Yes Bank, Indiamart...
Motivational Speaker Rajesh PHOTOS
Rajesh is a motivational speaker and life coach. His approach to achieving success differs from that of other motivational business speakers in that he takes a more holistic approach to achieving success, not only in a professional sense but also on a personal level. His emphasises the importance of attitude over talent and ability, and focuses on achieving that shift in attitude at a deeper, emotional level. 
Every year Rajesh addresses thousands of people from all walks of life - NGOs, entrepreneurs, professionals, students, government officials, teachers, doctors and more - either through his workshops, speeches, or through one-on-one personal life-coaching sessions.
Referred to as 'Dr Destiny" by the leading Indian corporate publication, Business Today, Rajesh has also been presented with the 'Best Trainer Award' by the Education Minister of New Delhi, for his contributions to the field of Education. 
Rajesh uses his own life journey as a case study, where he went poor teabag seller from a bankrupt family, to successful speaker and life coach, and has produced numerous personal development audio-visual DVDs in Hindi, Bengali and English.
Speaker Topics:
How to Attract Success
Change Attitude, Change Life!
Loving is Living
Keyword Topics: Financial and Emotional Success > Communication > Relationships > Leadership > Time Management > Handling Pressure > Goal Setting > Work-Life Balance
Institute of Chartered Accountants of India
Jaksons
Flour Daniel
UT Links (Samsung Mobiles)
Yes Bank
ADTOI - Association of Domestic Tour Operators of India
Indiamart
DS Group ICRI - Institute of Clinical Research India
Accumax Interior Products Pvt. Ltd.
Kanpur Management Association
Government Sector:
MP Tourism
Ministry of Education (Orissa Govt.)
NATRSS - National Academy of Training and Research
ITDC
EPF Commissioners & Officers
Gillette
Indian Medical Association (Gurgaon)
Blue Star
UTI Worldwide
TAAI - Travel Agent Association of India
Rotary Club
Max Life Insurance
India Paint Association
Multicolour Steels
DLF Universal
Life Insurance Corporation of India
IRSME Assn. (Indian Railways)
Ministry of Youth Affairs and Sports
National Power Training Institute
Ministry of Defence
Denso
" The course was an eye opener and highly useful. Whatever goal I have set during training I could achieve them. "

Dr. Lalit M Aggarwal, Associate Professor (Radiological Physics) Inst. of Medical Sciences, Banaras Hindu University
" I have interacted with and also attended Inspirational/Motivation Sessions conducted by Rajesh from time to time. He is an excellent speaker and his sessions have a positive impact on people. "

Ashwani Lohani, Divisional Railway Manager, New Delhi
" I have learnt how to appreciate even the smallest achievements..."accepting the person for who they are" and "point out mistakes rather than insulting" are beautiful techniques which have helped me to improve my relations. "

Misbah I. Farooqui, Manager, Jakson Limited
" The lecture was very inspiring, and has definitely have created a life changing impact on the NSS students as well as the teacher in-charge present in the program. "

Sunil Kr. Basumatary, Youth Officer, NSS Camp, 2011