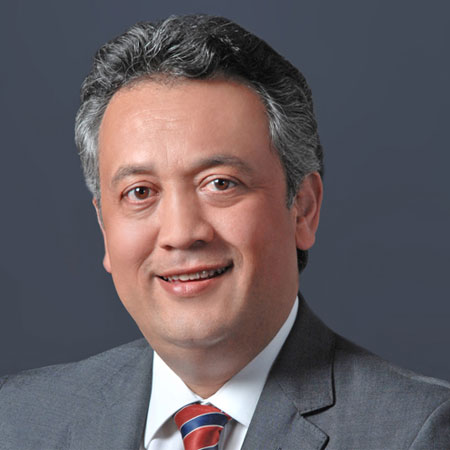 Motivational Speaker Vijay
Vastly experienced motivator and accomplished keynote speaker
Conducted over 2000 workshops in 200+ prestigious companies
Infects participants with an intense desire to succeed
Previous clients - Vodafone, Audi, American Express, Samsung, Dell, Skoda
Based in India & available to perform at events worldwide
Vijay is a revered and trusted name as a motivational and inspirational speaker in corporate India.  Motivational Speaker Vijay has been spreading the message of positive thinking and work ethic in India since 1998, and infects participants with an intense desire to succeed. Using a combination of techniques, he guides participants to become aware of their limiting behaviours, and by focussing on creating enabling beliefs, triggers the desire in his participants to develop skills that lead to success and happiness.  
Through his international exposure, Vijay brings a unique insight into ways by which success is achieved, which he believes are universally applicable, and shares it in a manner that facilitates transformation. Vijay's vast and varied experience as a motivator and accomplished keynote speaker is solidified by the 15,000 + hours of active learning sessions and 2000 workshops he has conducted. In addition to motivational trainings, Vijay is highly sought after to conduct programmes on leadership for the senior and top management in prestigious companies. His effortless brilliance in sharing powerful unconventional wisdom worded mostly simply – is a unique talent to which he owes his immense popularity.
Vijay is also a prolific writer and columnist with many popular books, including the bestselling Management Thoughts, Born to Win and Walk on Sand Before you Sleep on Silk published by Full Circle which has become a must-read for India's budding entrepreneurs.
General Motors
Audi
Airtel
Reliance
Idea
Alstom
American Express
Philips
Essar Power
NEC-HCL
Dell
EIH Magnetti Marelli
V alvoline- Cummins
Ranbaxy
Panacea Biotech
Spectranet
Apollo Munich
Oberoi
Jaypee
Hyundai Motors India Limited
Skoda
Eicher
Vodafone
Aircel
TATA Docomo
Areva
Samsung
Whirlpool
NDPL
HCL
CSC India
Motherson-Sumi
SAP labs
Torrent Pharmaceuticals
Virbac
Jindal Power And Steel
Aviva
Leela Kempinski
Maruti Udyog
" I would like to share a great feedback from the entire team of EXL. Vijay conducted an exceptional session for the EXL team on 4th Nov'12 at Jaypee Palace, Agra and I must say, the entire team was smitten by Vijay's speech. It was the best session the team attended in years and so gripping was the session, that we just didn't want him to finish the session. "

Parizad Bharucha, EXL Service
" Thank you for everything. You have made a difference to my team as you have always done. On my road to racing ahead you have played a very important contribution. Thank you once again Vijay and see you soon. Cheers! "

Mr. Jayesh GadiaCheif Operating Officer,Vodafone Essar Spacetel Ltd. MPCG Circle
" It was truly an amazing experience to be a part of something that was lively, entertaining and at the same time profoundly learning, especially the ones that you called out about the value of time with family and other such truths. I look forward to attending another one of your sessions in the near future. Thank you again and do continue to spread the good word. "

Harkirat S. BediGlobal CSMB Order Processing and queryDell