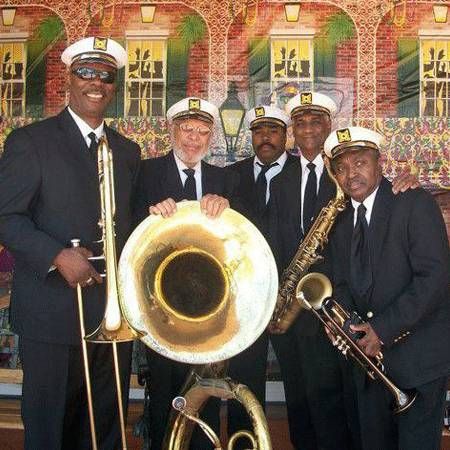 New Orleans Jazz Los Angeles
New Orleans "Traditional" Jazz Band based in Los Angeles
Performed at Disneyland two years running
Can play live dance music with a vocalist if required
Performances include the Honda Corporation Christmas celebration
In huge demand with weddings, funerals, parades & corporate events
New Orleans Jazz Los Angeles PHOTOS
The New Orleans "Traditional" Jazz Band have been featured at Disneyland and are available for all occasions such as weddings, funerals, parties, parades and corporate events in the greater Los Angeles area.
The band have performed at countless parades such as the Los Angeles Kingdom Day parade, the Revlon Walk Cure for Breast Cancer, and in around 2007 their first showing at the Long Beach Bayou Festival, which they have done every year since.
They have been in the Hawaiian Gardens Parade, Huntington Beach 4th of July Parade, Lake Forest 4th of July Parade, Pacific Palisades 4th of July Parade, Anaheim Halloween Parade, The Big Squeeze Orange County Accordion Festival, Pakistan Parade in Los Angeles, The Korean Festival in Orange County, The Korean Festival Los Angeles, Huntington Park Christmas Parade, South Gate Christmas Parade and many more.