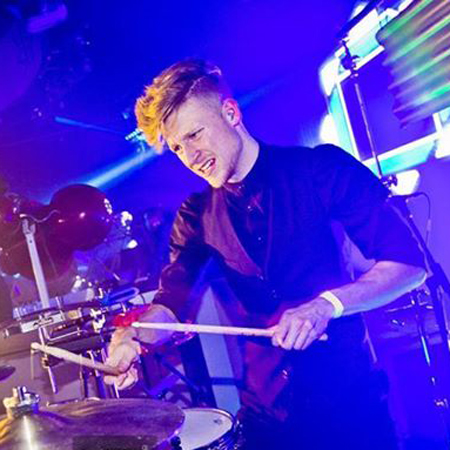 Party Percussionist
Infectiously energetic performance will keep guests on the dance floor
Incredible percussion skills & exciting, high energy aesthetics
Has performed with Ellie Goulding, Nate James, & Hatty Keane, etc.
Can perform alongside a DJ or provide music as he performs solo
Based in London and available to perform at events worldwide
Party Percussionist PHOTOS
Art Based EntertainmentBrand Reveal EntertainmentCabaret & Stage ShowsChildren's EntertainmentCircus EntertainmentDancersFood & Drink EntertainmentInteractive EntertainmentLatest Technology ActsLive Music And DJMagic & IllusionOther ServicesSpeakers & HostsSpeciality & Novelty ActsTalent & TV Show PersonalitiesThemed EntertainmentTribute, Lookalikes & ImpersonatorsWalkabout EntertainmentWorld & Cultural ActsCorporate EntertainmentHotels, Clubs & ResortsSpecial EventsWedding Entertainment
Our brilliant party percussionist Josh provides a high energy, visually exciting performance that will perfectly complement the DJ at your event, and is guaranteed to keep your guests on the dance floor and wanting more.
Combining frenetic percussion skills with an aesthetically dynamic set design and impressive visuals such as stick tricks and LEDs, Josh brings a unique element to the occasion and will keep the party going with his infectiously energetic performances.
Available to perform alongside a DJ, Josh's playing will add interest to the music sets and his drum solos will bring a real wow factor to the function. Josh is also able to provide the music that he performs alongside if there is no DJ. Enquire today about booking our fabulous party percussionist for your event.