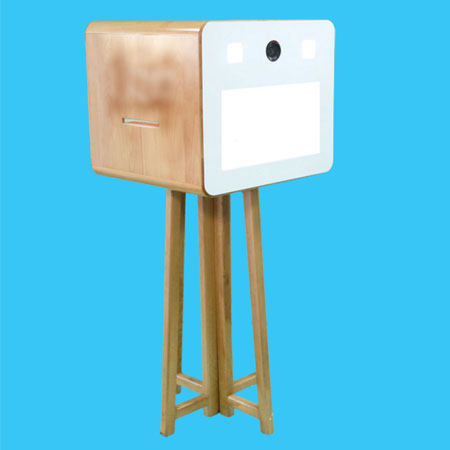 Photo Booth & Props
If you are looking into photo booth rental this playful little photo box should be your first port of call
Featuring the latest touch screen technology, this mobile photo booth is easily transported to any venue
Offering fun themed props to accompany the booth, this is the best event photography service for themed events
Hire our photo cabin for shopping mall events, product launches, themed parties, branding events and more
Rent Photo Booth & Props for events in the UAE or internationally
Photo Booth & Props PHOTOS
At Scarlett Entertainment we are very proud to supply a wide range of entertainment acts and services for events. Not only providing bands, theatre shows and performance artists, we also offer a variety of props and event photography services to ensure that your special occasion is truly memorable. An easily transportable mobile photo booth, this Photo Booth & Props service supplies a wide variety of props and costumes to make posing for a pic that bit more enjoyable! Based in the UAE and able to provide photo booth rental for events worldwide- once you have tried out this mini photo cabin you won't be looking back. 
A fun, playful event photography option for all sorts of occasions, this photo booth gives guests the chance to pose for hilarious group photos, making use of the multitude of amazing props on offer to them. Perfect for almost any event theme, the booth's props are totally customisable- so whether you are planning a Christmas get together, Hawaiian themed soiree or glamorous 1920s wedding reception, we have the right tools to make your snap a good'n. 
Mobile photo booth's unique selling points:
User Friendly: Easily and quickly installed, the booth's touch screen interface is really simple to use.
Customisable: Able to incorporate your company's branding, each photo can include a logo or image for that personal touch.
Built in Printer: No need for lots of cables or waiting time like a traditional photo cabin, this booth has a built in printer.
Instant Sharing: Guests are just a click away from sharing photos with all of their friends on social media.
The ideal addition to any promotional event, not only can the photos be branded, but the props can also include company logos or themes, making them a super fun way of creating a buzz around your product or event. Due to the easily transportable nature of the camera, photo booth rental is possible in almost any location and for any event size. Always encouraging laughter and silliness, hire our Photo Booth & Props and see your guests' faces light up. To find out more please contact our team at Scarlett Entertainment today.