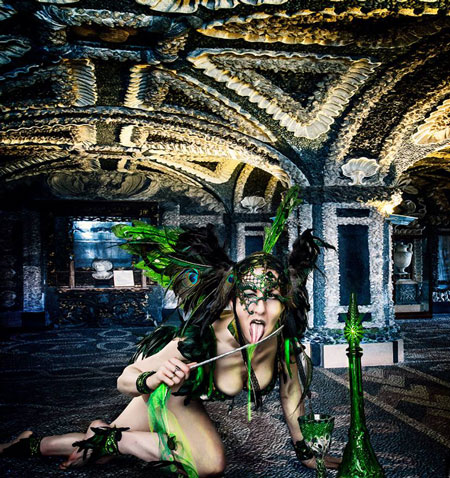 Pole Dance Show
Dark and mischievous pole dance show brings seduction to corporate events
Act provides a walkabout, perfect for interacting with guests and providing an immersive experience
Stunning costumes of Absinthe Sprite, black swan, butterfly and pirate make for a stunning pole dance show
Suitable for corporate events, themed parties and festivals
Based in the UK and available for events worldwide
Boasting a stunning and mesmerising pole dance show our pole dancer creates gripping narratives that tell a story through beautiful costuming, athletiscm and muicality. With a range of characters available from the dark Absinthe Sprite to the transforming black swan, beautiful buterfly and pirate, there is no limit to our performers imagination. 
Perfectly encapsulating the dark and devil-may-care world of Paris' Belle Époque, this visually stunning pole show is the perfect addition to unique events. Much like the green fairy itself, Absinthe Sprite will give your party a sense of mystery and fascination.
Performed to a tense, modern soundtrack, the Absinthe Sprite offers an energetic and engaging pole act that will wow your guests and delight and disturb them in the same breath. Absinthe Sprite will put your guests on the edges of their seats as she performs gravity-defying moves and tells a visual story of mischief and fun. Shaking sugar around the stage, using a vibrant green costume with silk ribbons and pouring a glass of the muse herself, the Absinthe Sprite creates an impressive visual spectacle.
As well as stage shows, tour pole dancer offers a walkabout act - either as an addition or a separate act. Whether she's creeping around your garden party, jumping out at guests at your corporate event or flirtatiously flitting among festival goers, there isn't a person who won't be entertained by this act. This strong and engaging character is a brilliant presence at an event and your guests will be talking about her for months to come. 
In addition to her dark and mysterious sprite character our performer also offers a softer performance with her butterfly costume as well as a dynamic pirate show and gripping black swan routine. 
Providing her own pole and able to perform on any solid surface, the act is adaptable to a wide array of spaces and can entertain in daylight or using stage lights. Undeniably a more intense experience when performed on a stage, the act is nonetheless thrilling to watch in any environment. 
So whether you've got a Steampunk festival coming up, a summer garden party in need of something out of the ordinary or your 1900s-themed corporate event is fast approaching, contact one of our specialist entertainment advisors today and book our pole dance shows.   
Faery Craft Centre (Grand Opening) Blackpool
Wünderkabarett Paris
Phoenix Alternative Festival
Surrey Steampunk Convivial
Swan Love Leeds
Looking Glass Burlesque Warrington
Secrets of the Boudoir Burlesque Show Palace Hotel Buxton
Edinburgh Fringe
Slippery Belle Manchester
Preston Arts Festival
North West Burlesque Society Manchester
Doncaster Steampunk Weekend
Dr. Sketchy's York
" This act is a shining example of modern day burlesque. Her incorporation of beautiful pole work into her routines is simply awe-inspiring and this is set off even more by her stunning costumes. She is a joy to work with both on and off stage, and The Looking Glass Burlesque would welcome her back anytime "

Suzie Sequin, The Looking Glass
" She is such an elegant performer with incredible costumes and pole skills to match. Always visually stunning, this ethereal performer is a complimentary addition to any show! "

Bella Donna Deadly Nightshade, Secrets of the Boudoir burlesque
" Her dedication, passion and professionalism is outstanding! She gives every performance her all , and wows the crowds time and time again. Her costumes are breath-taking and her skill on the pole is amazing. She creates dramatic, powerful performances that grab the audience's attention from the moment she steps on stage. Her acts are worthy of grand stages across the country. "

Absinthe and Lace Champagne Supper Club, Buxton
IDEA ARTICLES RELATED TO Pole Dance Show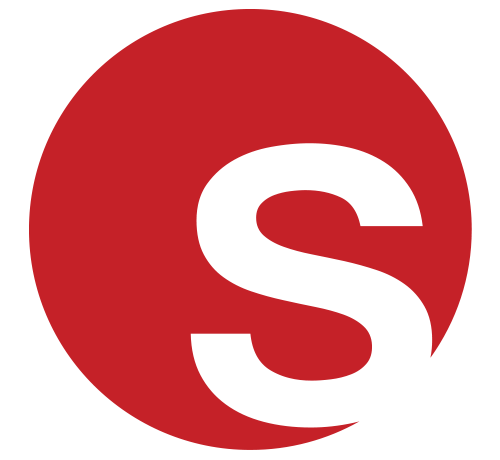 Exclusive Q&A with our fantastic Holland based street theatre company
Exclusive Q&A with our fantastic Holland based street theatre company
Grace Henley
|
02/02/2016