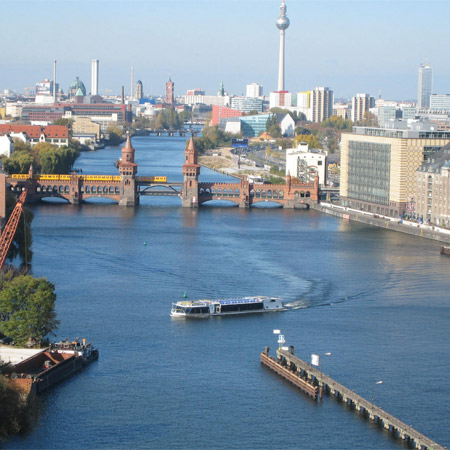 River Cruise Berlin
Enjoy famous landmarks with an exclusive river cruise of Berlin, the perfect group tour experience for your team incentive trip
Unique tour for an exclusive company outing or organised VIP trip, combining famous sights with a relaxing river cruise
A tour that allows your party to experience a true flavour of Berlin whilst travelling in style, experiencing German hospitality at it's finest
Opportunity to choose between a city centre tour and a legendary bridge tour!
Our original sightseeing tour offers the ideal solution for your customised entertainment in Berlin
River Cruise Berlin PHOTOS
Treat your party to an exclusive river cruise of Berlin, offering the perfect sightseeing tour for your team incentive trip. Enjoy famous landmarks whilst relaxing on the river Spree with our fun group tour experience, offering the ideal solution for your customised entertainment. 
Climb aboard and be wowed by our unique and insightful river cruise! Our fabulous sightseeing tour offers the perfect solution for your corporate group on a rewards day or team incentive trip, in the heart of Berlin. 
Berlin's waterways offer the unique opportunity to discover the inner city with its popular sights from the waterside, ensuring a fun group tour experience for your guests. Our tours provide a memorable excursion and a great option for an exclusive company outing, combining famous sights with a relaxing river cruise. 
A fabulous river tour that allows your party to experience a true flavour of Berlin whilst travelling in stye, experiencing German hospitality at its finest. 
We offer two tour options for your group to choose from.
Bridge Tour
Experience Berlin's legendary wealth of bridges, which is said to be more than that of Venice! During our relaxing river cruise you will underside an impressive 64 bridges. With a route length of about 23km, this three hour round trip will take you past both the historic and modern buildings of the metropolis Berlin. The route passes through dense urban landscapes, industrial areas, the elevated railway and green banks. Take in the sights whilst learning interesting facts about the ancient and recent history of the city. Discover the curiosities of the Berlin districts which you will cross on the tour including Mitte, Moabit, Tiergarten, Schoenberg, Kreuzberg, Neukolln and Friedrichshain, all whilst enjoying the waterways of the Spree and Landwhehr canal.
City Centre Tour
Offer your crowd a direct view into the heart of the city and marvel at large parts of the old and new architecture that were build towards the water. It's this aspect that makes the city centre tour through Berlin so special - an absolute must see for those seeking to truly get to know Berlin. Entertain your guests, allowing them to climb aboard and experience Berlin's inner city first-hand and unfettered by one of our upper deck or panoramic ships!
Our original sightseeing tour options offer the ideal solution for your customised entertainment in Berlin. 
Practical Tips 
Duration of City Centre Tour - 1 hour
Duration of Bridge Tour - 3 hours 
Customisation available on request
City Centre Tour - through the heart of the city, showing famous landmarks of Berlin
Bridge Tour - 23km tour showing historic and modern parts of Berlin
Contact us at Scarlett today to talk about booking our River Cruise Berlin for your corporate team day or personalised event.
IDEA ARTICLES RELATED TO River Cruise Berlin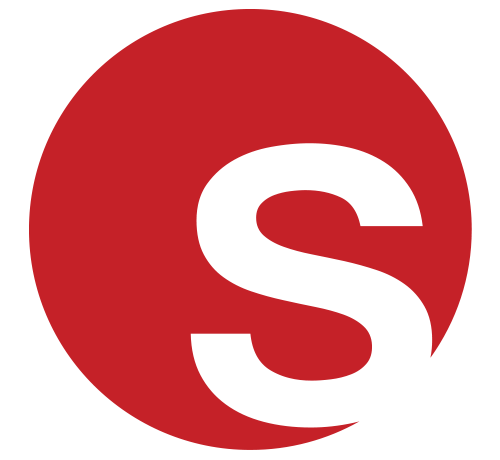 How To Host An Office Party After Lockdown: Tips For Success
Looking For Office Party Entertainment? Here's Everything You Need To Know
Freya Britton
|
20/07/2021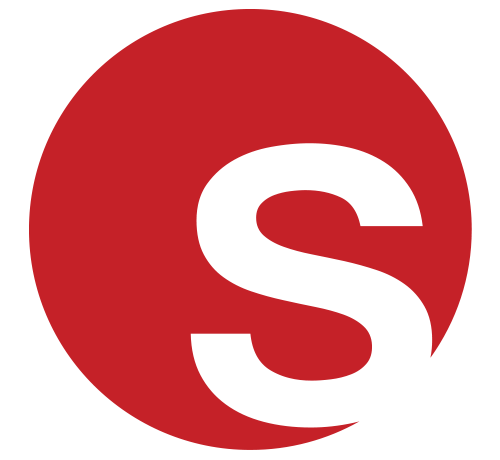 Return To Work Post-Lockdown Team Building Guide
Why You Need Team Building Activities When Returning To The Office
Freya Britton
|
06/07/2021