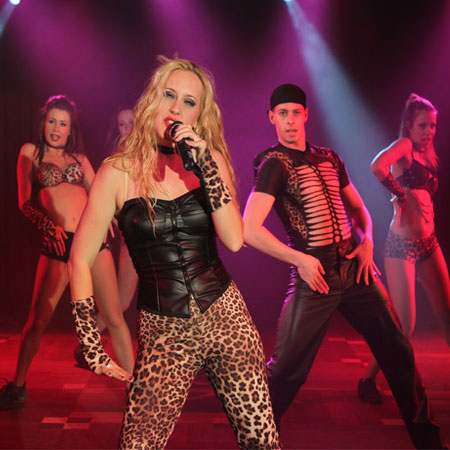 Rock Themed Show
A stage performance inspired by the very best Rock Music
Recreates the vibrating atmosphere of an unforgettable live concert
Full of professional live singers, stunning choreography and costumes
A show that is full of fun, humour and encourages audience participation
Based in the Madrid and available to perform at events worldwide
Inspired by the very best Rock Music and following diverse fashions set by the most all known Rock Stars, "Rock Themed Show" is an outstanding show.
Recreating the vibrating atmosphere of an unforgettable live concert each performance is fast, energetic and pulsating.
Full of professional live singers, stunning choreography and costumes, the show is full of fun, humour and encourages audience participation as characters strut to the melodies of Glam Rock!
Rock Themed Show will set any event alive!