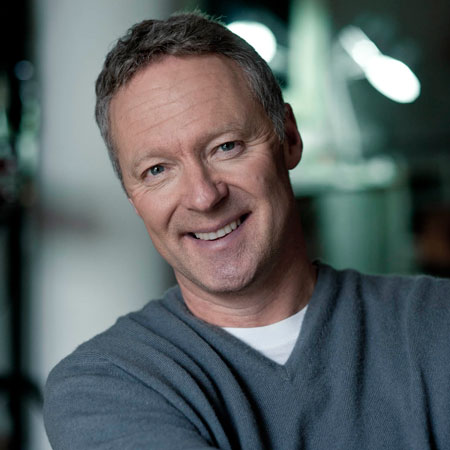 Rory Bremner
Renowned British comedian, impressionist, satirist, presenter and much more
Iconic figure on the UK comedy scene and television
Winner of BAFTA, Royal Television Society and two British Comedy Awards
A top after-dinner speaker and award presenter
Based in the UK and available for functions all over the world
Rory Bremner is a globally recognised, award winning British comedian, impressionist, satirist, translator, columnist, writer, presenter, ballroom dancer, actor and all-round multi-talented figure. As well as being an iconic British comedian, Rory also translates operas and plays and is one of the country's top after-dinner speakers and awards presenters.
Rory Bremner is best known for writing and starring in the political satire show Bremner, Bird and Fortune, for nearly twenty years a mainstay of Channel 4's comedy output. He won back-to-back BAFTAs for Top Comedy Performance in 1995 and 1996, together with three Royal Television Society and two British Comedy Awards.
His breakthrough TV appearance was on Wogan in 1985, following which he had his own series on the BBC from 1986 to 1991. He has since guested on many of Britain's top comedy shows on radio and TV, including Spitting Image, Whose Line is it Anyway, Have I Got News for You, Mock the Week, The News Quiz, The Now Show, 7 day Sunday and QI. He appeared more often than any other guest on Britain's top talk shows, Wogan and Parkinson. He often features on The Andrew Marr Show, where he reviews current political events through his many characters.
Rory's most recent TV credits include the return of Rory Bremner's Coalition Report after 20 years! Rory took on the many faces of politics in a satirical and theatrical report alongside a list of other well-known comedians. Never one to duck a challenge, Rory also competed on Strictly Come Dancing in 2011.
Other comedy work includes co-writing and presented two satirical Radio 4 series, Tonight and Bremner's One Question Quiz, toured the country recording Rory Bremner's Great British Views for ITV, hosted the quiz-show Face the Clock for Channel 4, and written and presented a documentary on Scottish Independence, Rory Goes to Hollyrood (BBC).
Besides live tours and numerous corporate engagements, he has also presented documentaries on Scottish Soldiers and Diaries for BBC4, traced his family history on Who Do You Think You Are (BBC), and explored his own self-diagnosed ADHD on Radio 4.
With John Bird and John Fortune, he also wrote and appeared in numerous specials, including Between Iraq and a Hard Place, My Government and I and Silly Money, and a book, You Are Here, published in 2005 ('a stockpile of satirical ammunition'- Daily Telegraph).
Contact our team at Scarlett Entertainment to book Rory Bremner as a comedian, presenter or after-dinner speaker for your event.