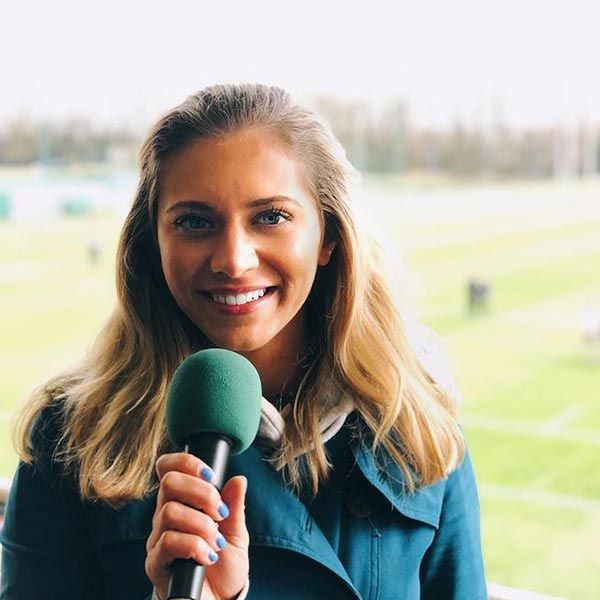 Sabrina Stocker
A highly engaging, very enthusiastic and charismatic event host, sports presenter and motivational speaker
Sabrina specialises in speaking for entrepreneurship, women in business, confidence, motivation and sports - especially tennis
Best known for appearing on BBC One show The Apprentice, where she reached the Semi-Final
She is the CEO of Active Dragons, My Tennis Events and co-founder of shoppingslot.co.uk and has a social media following of 30K
Sabrina is an experienced speaker with a warm bubbly manner, she will motivate and inspire your guests at your corporate conference or awards
Sabrina Stocker is an Entrepreneur and Founder of My Tennis Events and former participant on BBC One's The Apprentice. 
A former tennis coach and player, Sabrina studied for her MBA at Edinburgh Business School, where she became the youngest person ever to graduate.
Combining her sports and business knowledge, Sabrina started her own events company, running tennis tournaments for children. From humble beginnings, where she used her own medals and trophies to give to the winning children, Sabrina expanded the company, running over 400 tennis tournaments a year with a team of 42 brand ambassadors, and a six-figure annual turnover. 
In 2018, Sabrina captured the nation's attention with her bright and bubbly personality, reaching the final rounds of BBC One's The Apprentice TV Show, with Lord Sugar praising her to 'have a natural raw talent for business'. 
Since then, Sabrina has continued to grow My Tennis Events, partnering with David Lloyd, Virgin Active, Better and the LTA, and has recently launched a new venture – Active Dragons, which aims to educate the next generation to learn the 4Cs and entrepreneurship through workshops and camps. Encapturing both the private and non-private sectors, this new company is cultivating the 'thinkers of the futures'.  
She has a strong social media presence with over 30,000 followers on Instagram.
Sabrina Stocker is in-demand as a motivational speaker, MC and sports presenters
She is not your typical speaker, sharing the real-life, hard-working approach to achieving what she has at such a young age. Shining through with her bubbly personality, she's spoken at over 50 events, varying from audiences up to 2000. From after-dinner speaking, award ceremonies to corporate events, she can capture an audience and leave a lasting impression.
Google
Microsoft
UK Women in Business
Festival of Enterprise
The International Business Show
INTROBiz Wales
Life during and after The Apprentice 
Entrepreneurship 
How to have extraordinary levels of confidence 
Motivation
Women in Business 
How to get started on a start-up