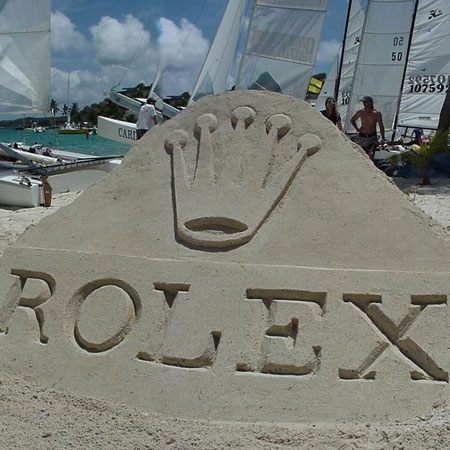 Sand Sculpting Team
Sculpt any idea into 3-D reality. Product, logo, likeness of your CEO
Great draw for foot-traffic/media attention, popular with product launches
Chosen as Walt Disney World's "Disney Institute" sand sculpting team
Hold a Guinness World Record for tallest sand castle ever hand buil
Previous clients inc Audi, CBS, Coca-Cola, FedEx, Intel, Nike, McDonalds
Sand Sculpting Team PHOTOS
For over 14 years, this team have been building professional sand and snow sculptures across the globe.
The Florida based Sand Sculptors have performed their artistic magic for malls, beaches, convention halls and on top of serving tables. And don't worry if you're not located on a beach. They can bring the beach to you by delivering local sand to a parking lot or field. These artists can sculpt any idea into a 3-D reality. Picture your product, logo or even a likeness of your CEO intricately crafted out of sand.
Their work is a great draw for foot-traffic and media attention. It's perfect for theme parks, festivals, corporate team building events, colleges, media photo opportunities, fund raisers, parties and much more.  Throughout the years there have also been some singularly unique sculptures such as a castle and sand sculpted platform used as the site for a couple's wedding and one where 200 guests had dinner "inside" it's walls.
Sand sculpting clinics are also available, during which the experts will work alongside you as they teach the tricks, tools and techniques of world-class sand sculpting.
ABC
Acxiom
American Coke & Coal Chemicals Institute
American Institute of Architects
Anderson Consulting
Apple Computer
Argent
Arvida Reality
AT&T
Atlantis Marine World
Audi
Bandag
Barnes
Beneficial Life/ Beneficial Financial
Biller Furniture Germany
Boy's & Girl's Club of America
Bristol-Myers Squibb
Caribbean Yacht Owners Asso.
Camp Jeep
Capital One
Casino of the Sun
Cellular One
Cincinnati Bell
Citigroup
Club Med
Coldwell Banker
Commonwealth Financial Network
Conde Nast
Coors
Cosmetic Toiletry and Fragrance Association (CTFA)
Darden Restaurants
Delta Faucet
Disney Animal Kingdom
Dupont
Eddie Bauer
El Portel / Tumi Luggage
EMC Corporation
Epson
EUR Systems
FETC Florida Educational & Technology Conference
First Republic Bank
Floral Park Cemetery
Florida State University
Ford Motor Company
FOX Sports
Fuji
George P. Johnson
Grainger
Greater Miami Chamber of Commerce
GTE
Haagen Dazs
Hard Rock Cafe
HBO
Hewlett Packard
Holiday Inn
Humane Society
IAAPA International Asso. of Amusement Parks & Attractions
Instrumentation Laboratory
International Trucks
Interfirst+
ISES
Jackass The Movie
Johnson & Johnson
Kodak
Land's End
Lazara Yachts
Leisurexpo
Liberty Mutual
LVMH Watches
Margaritaville
Mastercard
Mass Mutual
McWane Science Center
Metro Dade Zoo
Miami Herald / Herald Hunt
Miller Lite
Minnesota Twins Baseball Club
Mobil
Motorola
Mountain Creek
Myrtle Beach Sun Fun Festival
National Geographic
NBA
NASCAR
National Restaurants Management Inc.
New York Islanders Hockey Team
NHEMA
Nike
NFL / National Football League
Ocean Optics
Old Navy
The Olympics [Summer & Winter]
Ordway Center for the Performing Arts
PBS
Park Promotional Products
Peddler's Village
Pepsico
Pig Improvement Company
Pitney Bowes
Poland Springs Water
Port of Palm Beach
Proctor & Gamble
Publix Super Markets
Red Lobster
Regal Theaters
Remax Realty
Republic Bank
ROLEX
S1
Sandestin Resorts
Saturn
Seminole Indian Tribe
Six Flags Parks
Spherion
Sprint
St. Joe Company
Sun Microsystems
Sunset Strip Aaron Spelling TV show
Swatch
T-Mobile
Tampa Aquarium
Tequiza Beer
Tough Man / Tough Bowl Events
Tropicana
Umbro Sportswear
United Way
University of South Florida Alumni Association
Verizon
Virgin Mobile
Volvo
Walt Disney Institute
Wendy's
Winn Dixie Marketplace
World Outreach Church
Young President's Organization / YPO
180 Energy Drink
Accenture
American Airlines
American Express
Amway
Anheuser-Busch
Archstone Communities
Arrow Electronics
Astra Pharmaceuticals
Atlanta Falcons
Atlantis Resort
Aventis Pharmaceuticals
Bank of America
Bealls
Bigger Brother Foods
BMW
Bride's Magazine
Brunton
CBS
Canon
Carlisle
Cayman Islands
Children's Miracle Network
Citibank
Clinique
Coca-Cola
Columbia Health Care
Compaq Computers
Conde Nast Sports
COSI /Columbus Science Museum
Daimler/Chrysler
Delta Airlines
Denver Broncos
Disney Cruise Lines
eBay / eBay Live
Elcom
Embassy Suites
EPCOT Food & Wine Festival
ERA Reality
FedEx
First Choice Haircutters
Fisher Island
Florida Lottery
Florida Wine Fest
FOX
Frito Lay
General Electric / GE
Georgia Stone Mountain Park
Great Western Directories
Green Bay Packers
H. Stern Jewelers
Habitat for Humanity
Harley Davidson
Herbalife
The History Channel
Home Shopping Network
Hummer
IBM
Intel
Intersil
Intrawest
Isuzu
Jeep
Kansas City Chiefs
KPMG Consulting
Land O'Lakes
LeCroy Oscilloscopes
Levi's Strauss & Co.
Lipton Tennis Tournament
Manhattan Bagels
Marriott
Matchmaker TV Show
McDonalds
Meijer Foods
Metro Parent Magazine
Michigan Boat Show
Minneapolis Aquatennial
Mita / Kyocera Office Products
Monster.com
Morrison Homes
Mount Sinai Hospital
Nabisco
Nations Bank
NBC
Nashville Shores Water Park
NEC
Newsday
NHL
Nissan
Novell
Ocean Reef Club
Oldsmobile
Oneida Casino
Orlando Magic
PMB Graphics
Paul Mitchell
Pepsi-Cola
Petty Enterprises / Nascar
Pilot Pen
Players Island Casino
Port Discovery Children's Museum
Primavera
Prudential / Prudential Home Connetcions
Red Cross
Redwings Hockey Team
Registry Resort
Renaissance Vinoy Resort
Ritz Carlton Resorts
Royal Agricultural Show
Sandels Resorts
SAP
Seagrams
Sheetz
Southco
Sports Illustrated
SRT Phone Company
Subway
Sun Sentinel
Super Bowl XXIX & XXXIII & XXXV
Sysco Foods
Taco Bell
Tampa Bay Flower Show
TNT
Toyota
Tyco
UDV / United Distillers & Vintners
Universal Studios
VH1
Verizon Credit
Visa
Walt Disney World
Warner Brothers
Western Union
World Figure Skating Championships
YMCA
20th Century Fox
" The groups we've hired Mark and his team to entertain have been thrilled with their unique art. They're continually booked time and time again for many of our annual events. Always a happy client. "

Michelle Wilde, Conference Services DirectorThe Breakers ResortWest Palm Beach , FL
" Once we saw the amazing looks on all the onlookers faces... we started booking them for all Jeep's International Auto Show. "

Carl England, DirectorGeorge P. Johnson for Daimler Chrysler JeepDetroit , MI
IDEA ARTICLES RELATED TO Sand Sculpting Team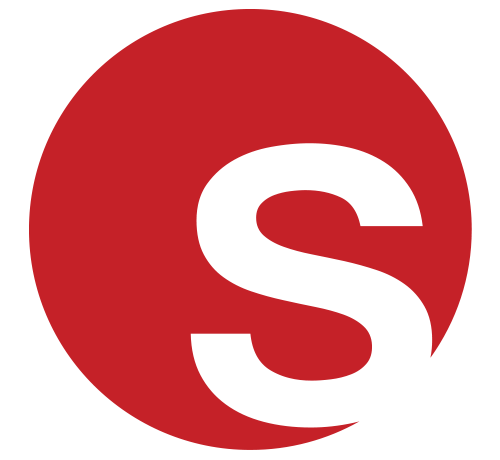 Branded Entertainment Vs Advertainment: How to Display Your Logo at Events with Entertainment
Branded Entertainment Vs Advertainment: How to Display Your Logo at Events with Entertainment
Juliana Rodriguez
|
14/02/2020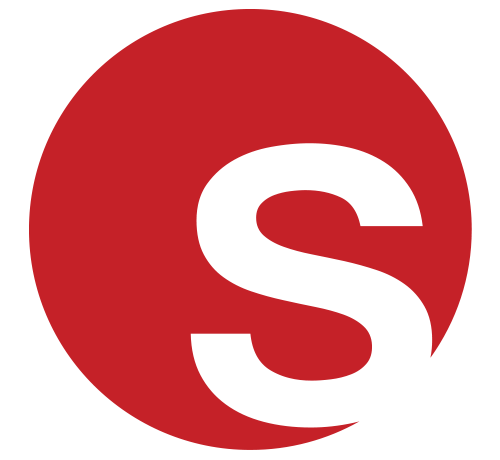 Art and Corporate Entertainment: Adding a Splash of Colour to the Entertainment Industry
Art and Corporate Entertainment: Adding a Splash of Colour to the Entertainment Industry
Grace Henley
|
06/03/2019