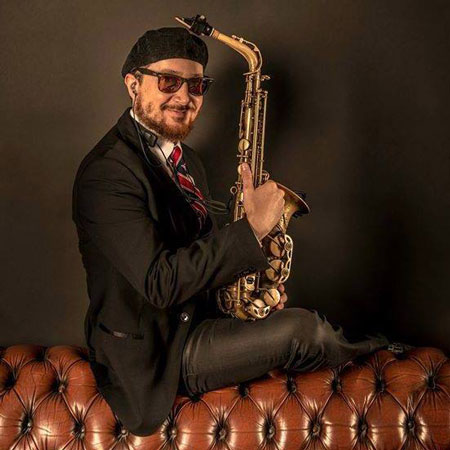 Saxophonist Paris
Experienced musician will bring dynamic sound to your event
Styles include house, funk, jazz, electro swing, soul & pop
Can perform solo, alongside other musicians, or with a DJ
Will add unique touch to parties, club nights, ceremonies & more
Based in Paris and available to perform at events worldwide
Certain to create an electrifying atmosphere at your event, our brilliant saxophonist provides the perfect soundtrack for a range of occasions, and will add a unique and dynamic touch to your function.
Able to play in a range of styles, including house, electro swing, funk, soul, jazz, and pop, this versatile musician is sure to make an impact at your event, creating a glamorous, refined atmosphere through the distinctive sound of the saxophone.
Available to perform solo, or alongside other musicians or a DJ, let our talented saxophonist bring the perfect entertainment to your event.