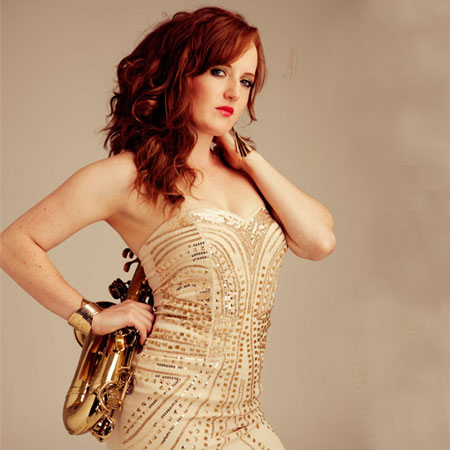 Saxophonist Sarah
Provides high-energy entertainment and infectious rhythms
Performs jazz through to a fusion of tangos, classical and film music
Can also provide an upbeat Ibiza style set to create a party atmosphere
Provides a stunning repertoire and attention-grabbing performances
Based in London and available to perform at events worldwide
Talented saxophonist performer and composer Sarah provides high-energy entertainment and infectious rhythms with her stunning repertoire and attention-grabbing performances.
She provides complex and rich performances, which are perfect for a broad range of events from corporate events to gala dinners, opening nights, private parties, festivals and weddings. She can perform sophisticated jazz numbers through to a fusion of tangos, classical and film music as well as upbeat Ibiza style sets as a soloist or alongside a DJ. She also has a pre mixed staged DJ show designed to act as a feature and help crank up the party atmosphere alongside improvising with DJ or performing with backing tracks!
High in demand at events internationally, some of her past performances include an audience with HRH Prince Charles, solo recital at Purcell Rooms Southbank, tour with Yamaha and Classic FM, been the face of Walk the Walk Breast Cancer, along with performing at and coordinating music for the opening of Harvey Nichols, Kuwait.
Top Tip:
Our special event saxophonist can bring an extra live element to your party by playing along to your favourite songs selected by a DJ.
Contact one of our Entertainment Team who will be able to assist you in booking this or any other act on our global roster.
Produced the band and toured with Yamaha and Classic FM Opened Hackney
Opening of Harrods Sale
Opening of Rugby League Season DW Stadium
Opening of Harvey Nichols Kuwait
Empire audience with Prince Charles
Face of Walk the Walk Breast Cancer Campaign
Headlining on Cruise Ships
National Gaming Awards Savoy