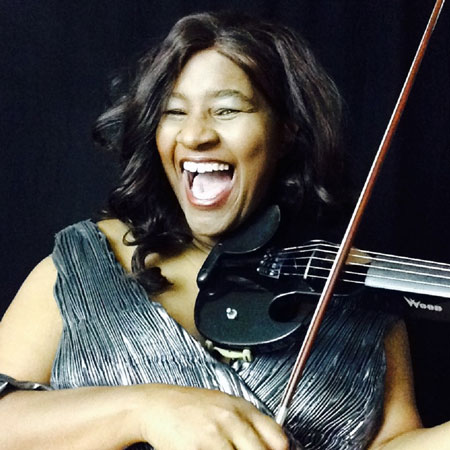 Singing Violinist
A vocalist and violinist who creates melodic background music is phenomenal for mix and mingle events, corporate entertainment and private parties
With en extensive wealth of experience within the music industry this singing violinist is the ultimate musician to feature at your event
Has performed at the Operafestival di Roma, as well as performing on Norwegian Cruise Lines and alongside The Black Eyed Peas
Combines light jazz instrumentals, contemporary vocals, pop, and dance music
Based in Missouri and available for worldwide bookings
Our incredible singing violinist is a spectacular performer who WOWs audiences with her melodic performances as both a violinist and vocalist creating breath taking background music that features a mixture of pop, dance, contemporary vocals and jazz music. 
With an extensive breadth of experience and knowledge of the music industry our magnificent singing violinist intertwines the disciplines of both classical and popular music to create a performance that appeals to audiences of all ages. 
Upon graduating from the University of Missouri our incredible musician was one of two American musicians chosen to perform in the orchestral and chamber concerts for the inaugural season of the Operafestival di Roma. Not only that but our singing violinist has performed as both a violinist and vocalist for Norwegian Cruise Lines, the Moody Blues, Elvis Live, The Black Eyed Peas, Amy Grant and Bernadette Peters. 
Our singing violinist is a phenomenal entertainer for corporate events, cruise ships, private parties, gala dinners and any occasion that desires a mix of jazz music, classical tones and popular songs to feature as their background music or main entertainment.
In addition to her impressive previous clientele our musician has also performed her elegant music for events within the yachting community with regular performances for the Fort Lauderdale International Boat Show and Yachts Miami Beach. 
A wonderful and captivating performer who can suit the needs of your event perfectly creates stunning background music and jazz performances that are a hit with all clients. 
To book our stunning musician and vocalist or for more information, contact our Entertainment Specialists today.