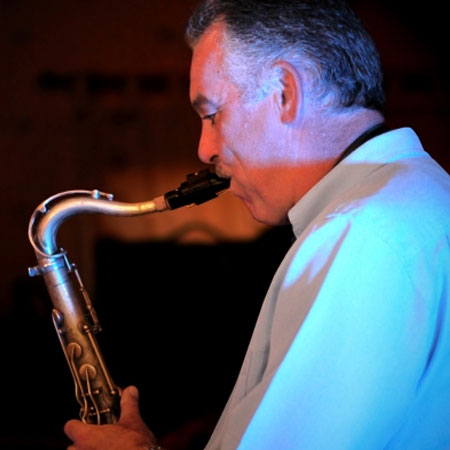 South West Jazz
Performing a rich blend of sophisticated jazz and authentic Latin grooves
World class jazz saxophone, soulful female vocals and a very funky bassman
Worked with top names in Jazz & popular music including Alexandra Burke
Ideal for theatres, jazz clubs, restaurants, wine bars, weddings & parties
Based in South West England & available to perform at events across the UK
This South West based band play sophisticated smooth jazz and Latin music.  Performing a rich blend of jazz and authentic Latin grooves, world class jazz saxophone, soulful female vocals and a very funky bassman.
The band perform their music in a cool and unhurried way making them accessible but not intrusive. Ideal for theatres, jazz clubs, restaurants, wine bars, weddings & functions where relaxed quality is a must.
These musicians have worked with many top names in Jazz and popular music including:
Jim Mullen, Roy Williams, Derek Nash, Dick Pearce, Bruce Adams, Digby Fairweather Peter King, Alan Barnes, Jack Bruce, Mark Knightingale Gary Boyle, Jerry Donahue, Chris Farlowe, John Etheridge, Mike Outram, Mike Walker, Craig Milverton, Neil Yeates, Afrodiz Neil Sedaka, Petula Clark, Tom Jones and 2008 X Factor winner Alexandra Burke
Also Available as a duo, trio, quartet or quintet (add guitar).
Agua de Beber - Astrid Gilberto
Another Star - Stevie Wonder
Feel like makin Love - Roberta Flack
Give me the night - George Benson
Just the two of us - Bill Withers
Let it Flow - Grover Washington Jr
Lovely day - Bill Withers
Rock with you - Michael Jackson
Make me a memory - Grover Washington Jr
Maputo - D Sanborn & Bob James
Midnight at the Oasis - Maria Mulduar
Affirmation - George Benson
We're in this love together - Al Jarreau
Papa Lips - Bob Mintzer
Rio Funk - Lee Ritenour
Shaker Song - Spyro Gyra
Streetlife - Crusaders
Streetwalking - Shakatak
Rio de Janiero blue -Randy Crawford
The Goodbye look - Donald Fagen
Turn your love around - George Benson
Where is the love - R Flack &  D Hathaway
Winelight - Grover Washington Jr
Morning Dance - Spyro Gyra
" Mike, a phenomenal bass player, has become a well known artist both in the South West and nationally. It was his exceptional band who were heard here last year - probably the best band of any genre to have ever played here. Even our secretary, who allegedly hates jazz, loved it! Since then, however, he has put together a new band with some of the best known Jazz names in the South-West. If they are half as good as last year's band then this evening should not be missed! "

Landulph Festival -Cornwall - October 24, 2011