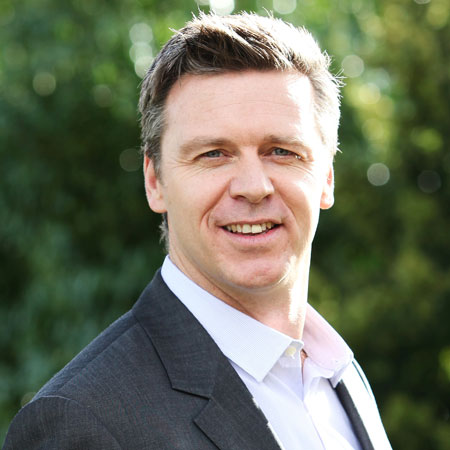 Speaker Steve Backley
Former javelin world record holder, Olympic and world medal winner
Popular motivational speaker and mentor in the corporate world
Crowned 'World Athlete of the Year' by the IAAF in 1990
Previous clients include Lloyds TSB, Staples, BP Oil, County Durham Sport
Can share the stage with fellow Olympian Roger Black
Speaker Steve Backley PHOTOS
British athlete Steve Backley OBE will go down in history as one of the world's greatest Javelin throwers; winning seven gold medals, three Olympic medals (two silvers one bronze), breaking the World Record no less than three times throughout the course of his career and being crowned 'World Athlete of the Year' by the IAAF in 1990.
He was also one of Britain's longest-standing athletes, with a career that spanned 15 years at the top of his sport, and the only British track and field competitor to win medals at three different Olympic Games.  Steve was ranked in the world's top ten every year between 1989 and 2002. In acknowledgement, he was awarded an MBE in 1995 and OBE in 2002, after being the first British athlete to successfully win four consecutive European Championship titles.
Since retiring after the 2004 Olympic Games, Steve has established himself as a popular motivational speaker and mentor in the corporate world with over 9 years speaking experience. He has authored three inspirational books – 'The Winning Mind', 'The Little Book of Inspiration' and, most recently, 'The Champion in All of Us: 12 Rules for Success'.
Steve also maintains a high public profile, as a regular BBC sports commentator (and an integral part of the BBC commentary team for the London 2012 Olympics), in addition to competing in light entertainment such as Dancing on Ice, Celebrity Britain's Best Dish, All Star Mr and Mrs and The Real Hustle among others.  
 
Speaker Topics:
Steve is regularly booked both as an after-dinner speaker and motivational keynote speaker, where he pairs inspirational and practical key messages for self and team improvement with amusing anecdotes of Olympics tales.
Success is a decision, not a gift
How to thrive when faced with adversity
Building a 'dream team' in business
In addition to his ability as an individual speaker, Steve also shares the stage with fellow Olympian Roger Black in a special collaborated speech which focusses on transferring Olympic performance into the workplace.
Steve Backley and Roger Black can also offer full-day workshops for 20-40 people.
Keywords:  Olympics > Athletics > Motivation > Change Management > Overcoming Adversity > Talent > Performance > Fear of Failure > Leadership > Teamwork > Accountability > Pro-active
" Steve delivered a fantastic after dinner speech which was perfectly tailored to the audience of local clubs, coaches, volunteers and schools. He was more than willing to pose for photographs and discuss any questions with the audience afterwards. A really enjoyable speech by a thoroughly nice guy! "

County Durham Sport
" Steve Backley Started our day with a bang, great motivational speaker that connected with every age group in the room which as they ranged from 16 to 87 took some doing! "

Corporate Services NHS / PCT
" Some of the girls were extremely excited to meet him! He went down very well, is a very nice guy and easy to talk to. Got a standing ovation. "

Staples
" Steve recently spoke, at our National Dealer conference in Oman. I have received much Dealer feedback from our conference and Steve's session was a highlight for many. A truly great athlete, motivational speaker and a thoroughly nice guy! "

BP Oil (UK) Ltd
" Steve, thank you for your fantastic presentation at our conference. The messages were extremely relevant and appropriate for our audience. The feedback that I have received has been excellent and I am very grateful for the amount of time that you spent in both preparation and meeting our employees after the event. I don't think that I could have found a more appropriate and engaging presenter. "

Lisa Averns - Honeywell Building Solutions
" The event went very well and Steve was fantastic. Multiple compliments from our guests and staff alike. "

Lloyds TSB